I highly recommend going to a trip to Gozo and Comino island from Malta. Gozo is a bit like Malta's little sister, and is less well known than Malta, but it is at least just as beautiful and much quieter. Situated between Malta and Gozo, the smaller island of Comino is a paradise for snorkelers, divers, windsurfers and ramblers. Only 3.5 square kilometers, Comino is car-free and, apart from one hotel, is virtually uninhabited. The island's main attraction is the Blue Lagoon.
How to get to Gozo? 🛳
If you want to go by your own to Gozo, you can take the ferry from Malta Very practical, it leaves every hour and even runs at night. You can also bring your rented scooter with you. The journey is very short (less than 30 minutes) and departs from Cirkewwa in Malta to the port of Mġarr in Gozo.
If you want to visit both island via an excursion it is also possible. See below.
How much time to spend on Gozo?
As the island is very small, it can be done in a day. We did Gozo in one day, but to really enjoy it, I would advise you to spend a night.
Trip to Gozo from Malta, 3 Things to visit on Gozo
1 | The Salt Pans
In the north of Gozo are salt marshes. The tradition of producing sea salt has been passed down from generation to generation for centuries.
2 | The Blue Hole and Azure Window
What made Gozo famous was the famous Azur Window: a natural arch over the sea that collapsed in 2017 after a storm. Next door is the Blue Hole, one of the most famous dive sites in Malta! It is a water hole about fifteen meters in diameter, really impressive.
3 | Inland Sea Divesite
This is a lagoon of seawater on the island of Gozo linked to the Mediterranean Sea through an opening formed by a narrow natural arch.
On the road, you will maybe pass by Gharb Ta'Pinu basilica, which is in my opinion an impressive church.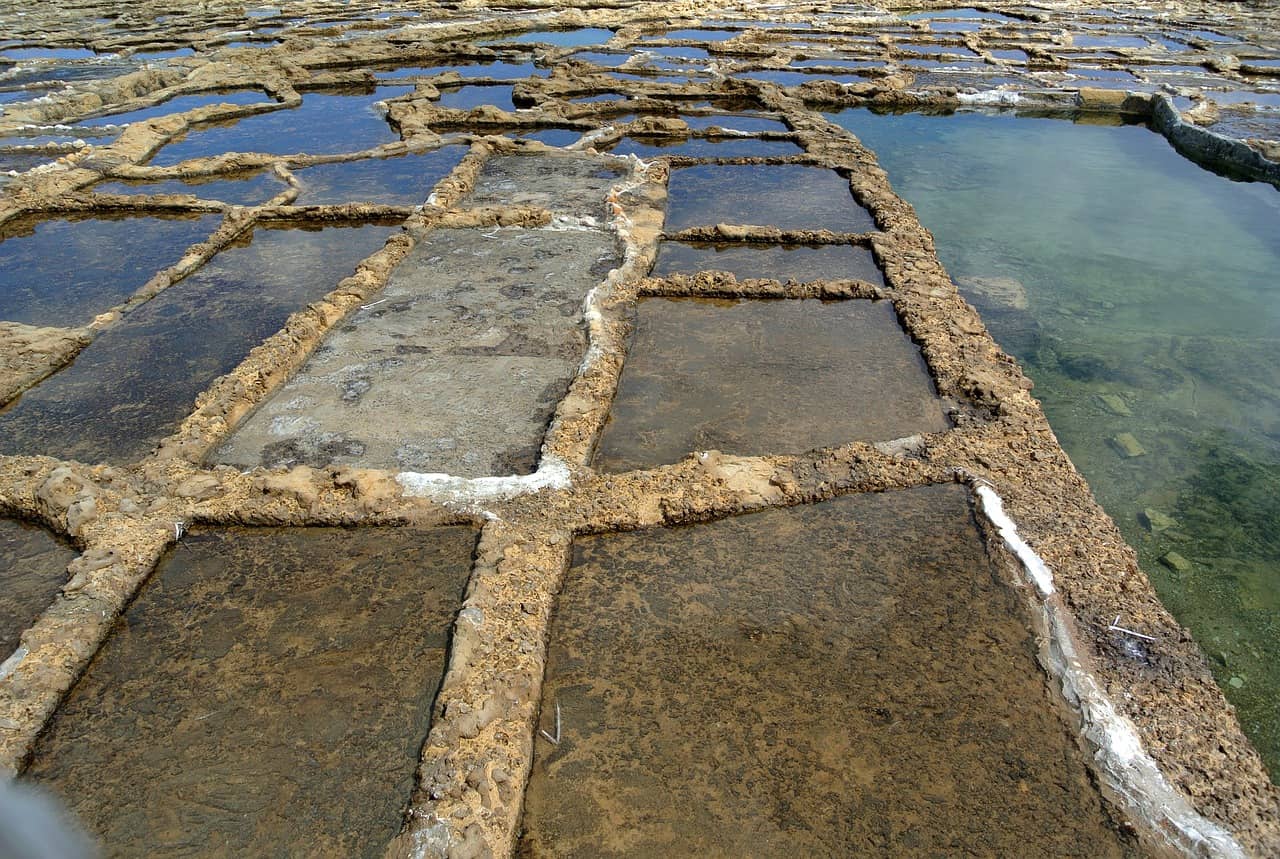 Island of Comino ⛱
There are several ferry companies to reach Comino, both from Malta (from Marfa or Cirkewwa) and from Gozo. We took a little ferry from the main port of Gozo.
We recommend you not to go in the middle of the afternoon as it can be very crowded. Keep in mind that the island of Comino is really touristic during high season. We struggled to find a place to lay down.
There are a lot of little trucks around where you can buy a cocktail, like the pineapple on the picture above.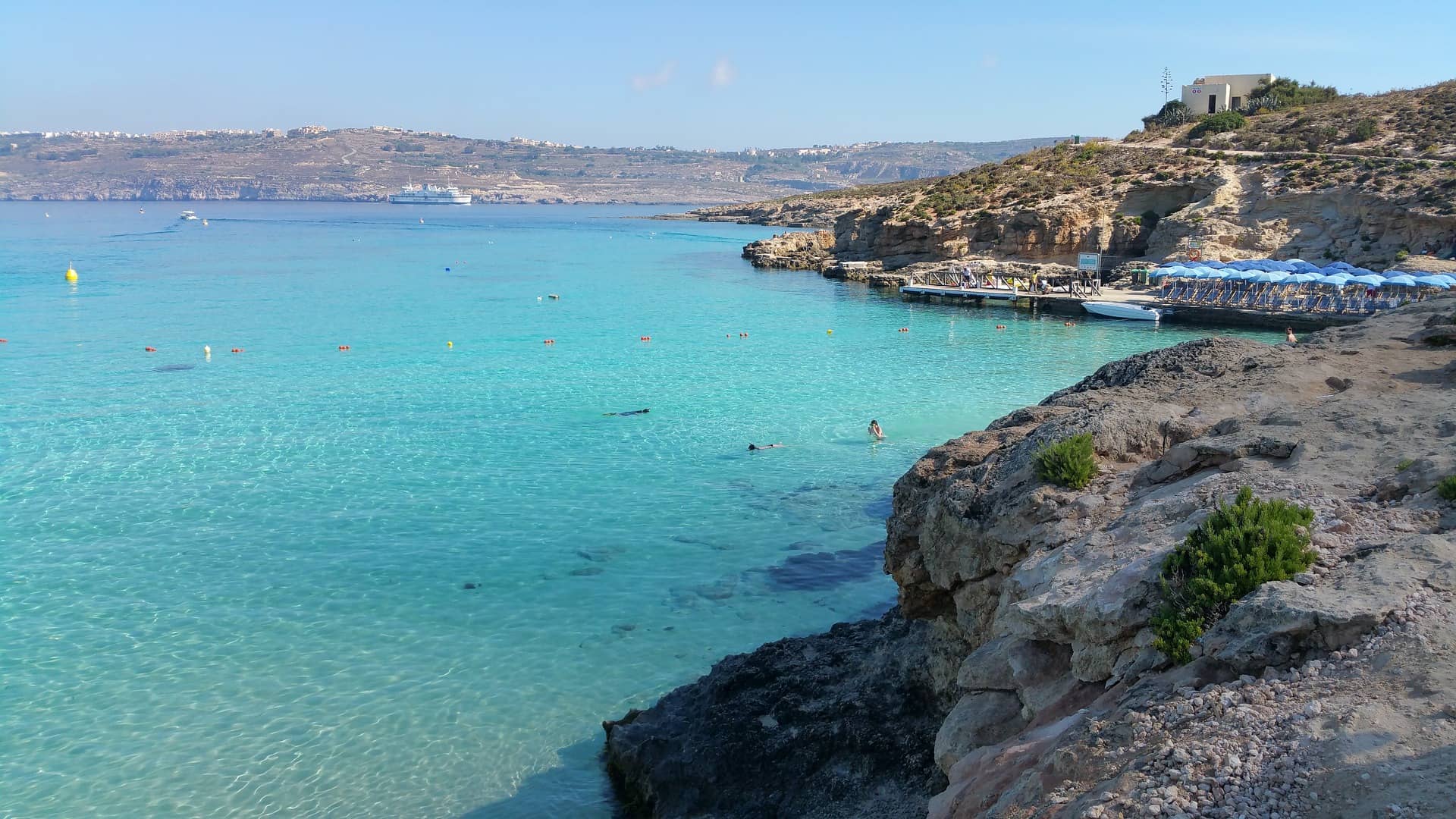 How much time to spend on Comino island? 🧐
We've spent half a day in Comino, which is in my opinion enough, as there is not much to do beside swimming into the clear blue water of the lagoon.
---