| What to expect from Marbella?
If you are looking for sun and a good atmosphere, Marbella is the place to be! ☀️🎉
Marbella is the most famous seaside resort on the Costa del Sol and a reputation for being one of the most glamorous holiday destinations in Southern Europe.
Discovered by the jet set in the 1960s, Marbella is associated with luxury and upscale experiences. It is no coincidence that it has some of the best real estates in Europe, as well as first-class golf courses and some of the best beach clubs and nightclubs in the world.
Therefore, and especially for this nice atmosphere, we decided to spend a few days with friends in Marbella. In this Marbella guide where to eat and where to going out, I'll share with you some good addresses in Marbella in terms of clubs and restaurants.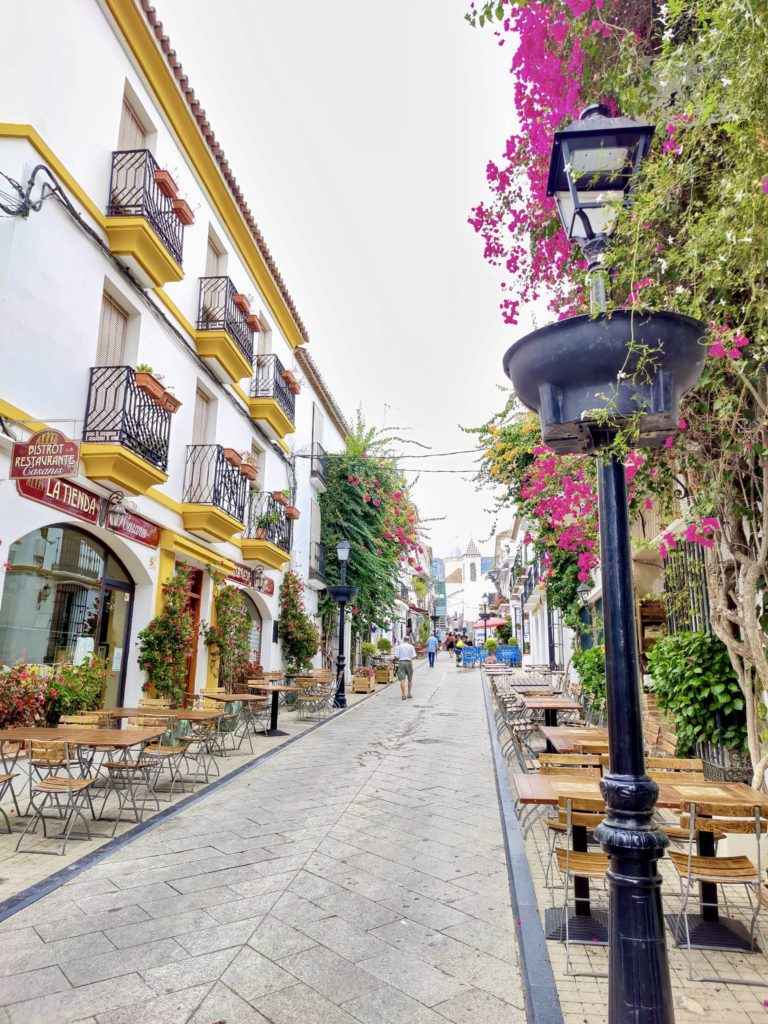 | Where to stay in Marbella?
We stayed at the Aloha Hill Club Apartment which was just great! The apartment is located in a complex with several swimming pools, restaurants, gym and has even a spa. In terms of budget and location, it was great. I recommend it 💯.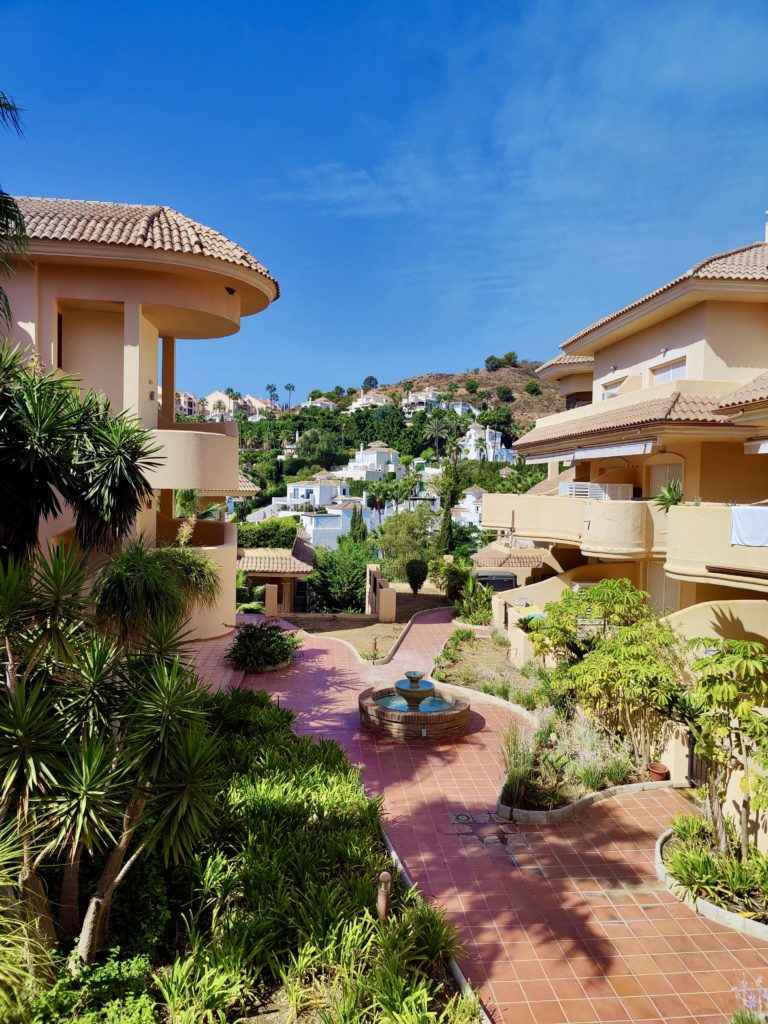 | Where to go out?
| The beachs clubs of Marbella
In terms of beach clubs, here are the 2 addresses where I've been and that I can really recommend.
1. Ocean Beach Club
The Ocean Club is Marbella's reference club, and it is a reference for style, modern luxury and an atmosphere that has made it famous as one of Europe's favorites for chilling out, party and enjoy the best of the summer. Everything takes place around a huge saltwater swimming pool.
As we were 4, we took a large round bed for 350 EUR. A bottle of champagne was included in the price. Note that the prices of food and drinks are not given, like in most beach.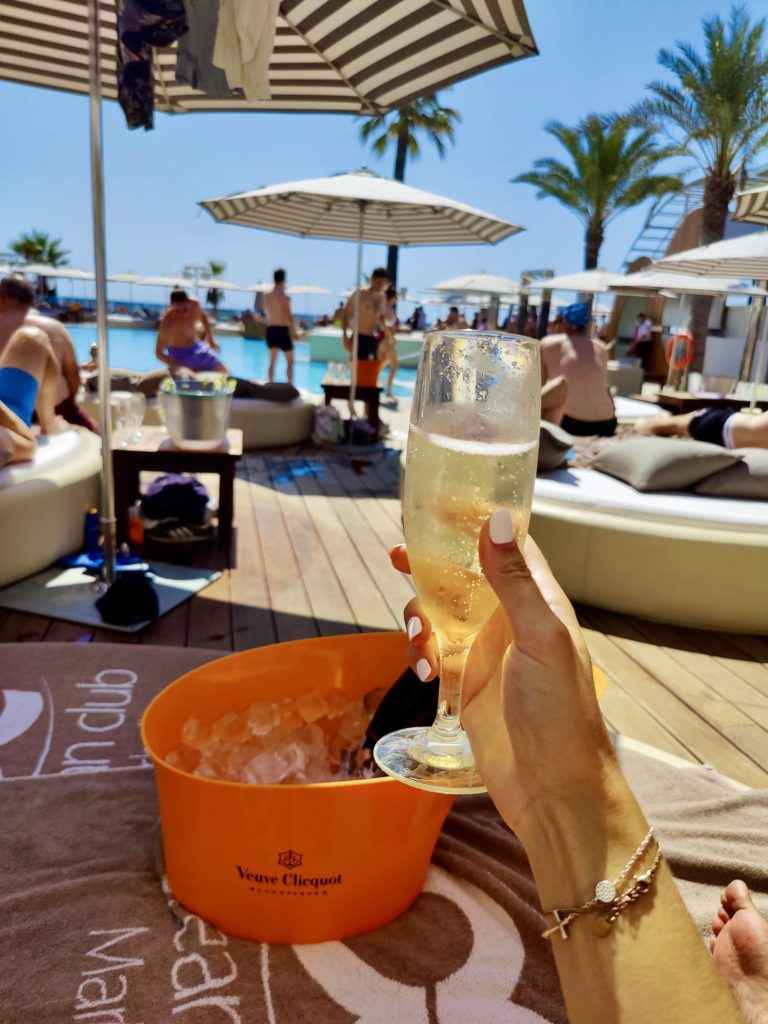 2. Playa padre
Playa Padre is a very nice restaurant and beach club. The atmosphere is good, and a DJ is playing all day. Food, services and cocktails are also fantastic!
The only small negative point is that the beach is about 30 yards away from the seats, so we don't really have a view on our stuff.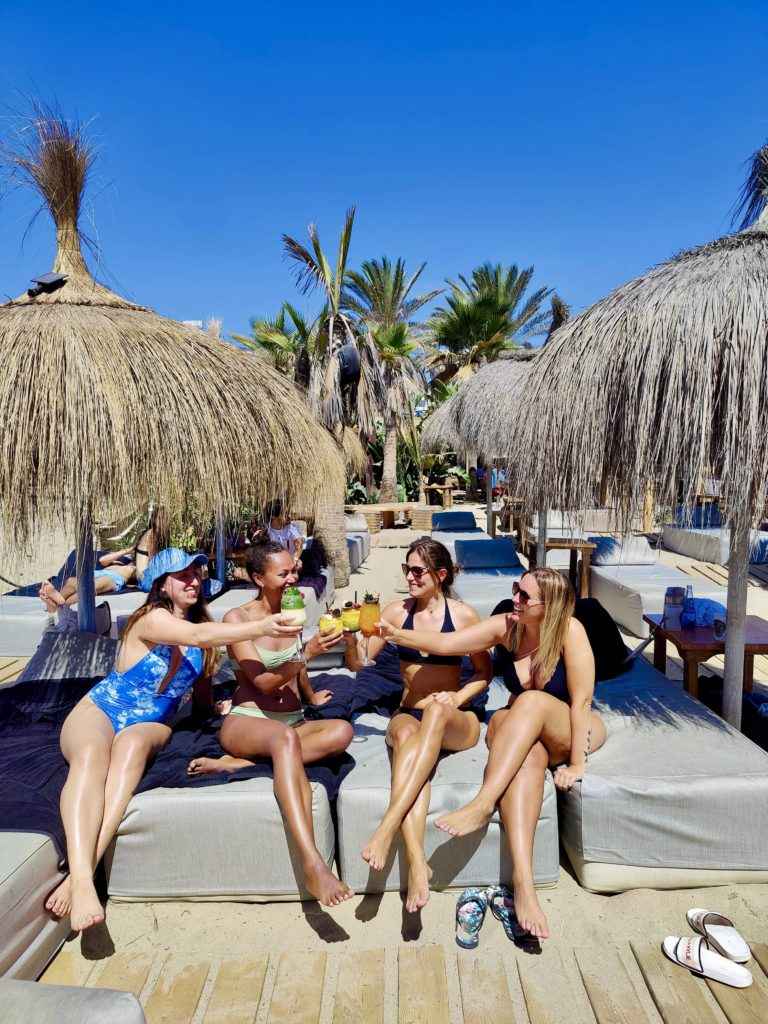 As we only stayed 4 days, we didn't have time to do other beach clubs, budget wise it's expensive too. There are many other beach clubs to do that you can find here.
| The nightclubs and bars in Puerto Banús 🥳
You will also find here, the nightclubs of Marbella. One that I absolutely recommend is the famous club known throughout the world of Olivia Valère.
While strolling in Puerto Banús, you will also find in the parallel street with the port, full of bars and nightclubs.
| Where to eat in Marbella? 5 nice addresses
In terms of restaurants, here are 5 addresses that I recommend.
Breathe is a multifaceted gastronomic concept dedicated to connecting people, nature and fresh-thinking gastronomy.
I personally enjoyed the food very much as well as the restaurant settings.
Mamzel is an atmospheric restaurant with shows throughout the evening. However, quite excessive in price. Count around 40 – 50 EUR per dish. In terms of atmosphere, it was very good. We had a good evening throughout the meal.
Note that you have to leave your car to a valet, to which you obviously have to give a tip at the end of the evening. It's up to you to decide how much you want to give.
Mosh Fun Kitchen is a new concept of dining. Combining dining with entertainment, it's no surprise that their slogan is Eat, Drink & Party & Repeat! There is a DJ who mixes throughout the evening.
Meraki is a newly opened Bistro on the frontline in Puerto Banús. Their views across the harbor are unbeatable.
The menu is International with Asian fusion twists and plenty of dishes that are ideal for sociable dining and sharing with friends.
During our stay, we strolled in the center of old Marbella where we discovered the Lateral restaurant, located on the famous Los Naranjos square, one of the most popular and busiest areas in the heart of Marbella.
This is a typical Spanish restaurant where you can eat all kinds of tapas. It was delicious, and we also particularly enjoyed the Sangria.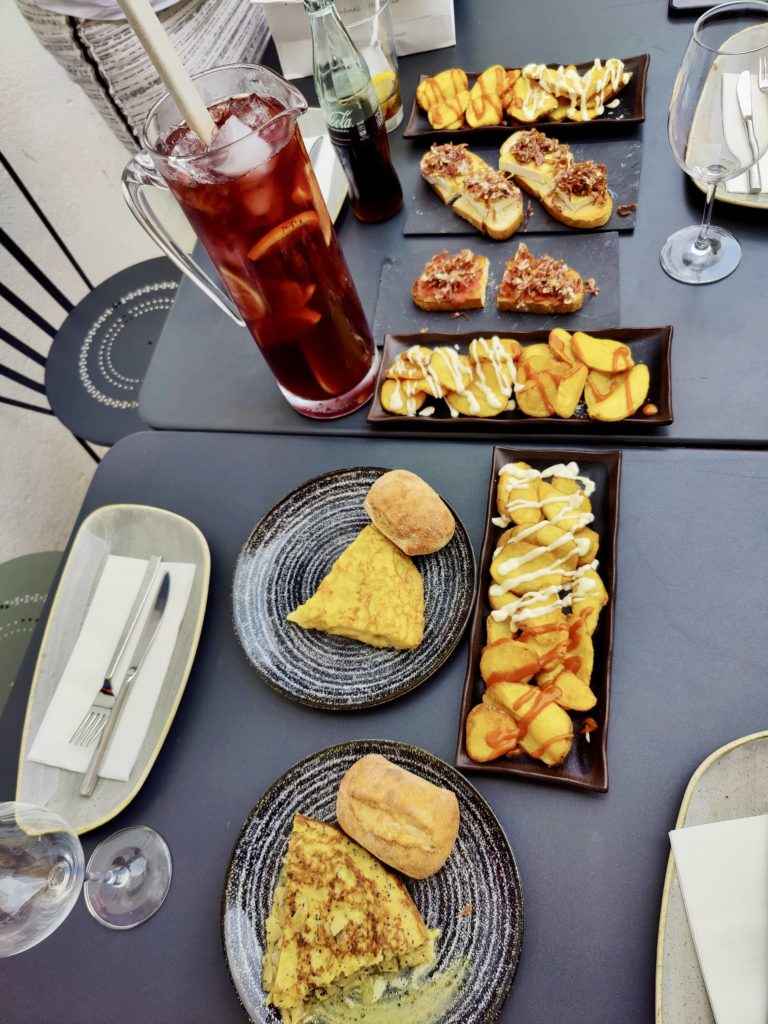 ---
Discover, HERE, other restaurants nearby. I hope you liked this Marbella guide, where to eat and where to going out ! Do not hesitate to leave a comment. 😁
For more travel articles, click HERE.
---
Want to save this article ? Pin it !