Read in this article 5 cretan food specialities and some nice addresses. Cretan cuisine is renowned in Greece, and in the world, for its unique ingredients and flavors. Based on simple techniques, it is the variety of local products that make the dishes famous: mountain herbs and vegetables, fruits in large quantities, whole grains, unique cheeses, fresh fish, extra virgin olive oil and wine.
Moreover, what we particularly appreciated in Crete is that almost everywhere we went to eat, we received a traditional dessert and Raki at the end of the meal. We were really enchanted by the Cretan hospitality.
In this article I will describe 5 Cretan food specialities and some of my food addresses where to eat.
5 Cretan culinary specialties
Kalitsoúnia
These are small snacks with cheese or herbs associated with the island of Crete. They can be described as a delicacy, with different variations of filling and presentation. For example, in Chania, there is the salty kalitsounia, filled with mizithra, a locally made sweet whey cheese, or various herbs from the Cretan land (without cheese), and the sweet kalitsounia, also filled with mizithra but with honey poured over it. Personally, I loved it!
2. Sfakian Pie
Sfakian pies come from the region of Crete known as Sfakia (hence the name) and are the perfect example of delicious simplicity. They are also filled with local mizithra cheese, pan-fried (without oil or butter) and then served with a generous drizzle of Cretan honey. A real treat!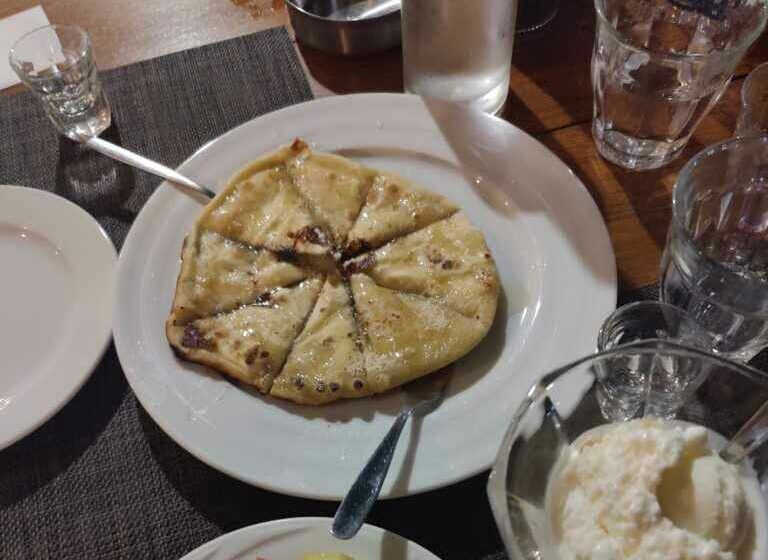 3. Kléftiko
Stews include kleftiko, which is lamb cooked over a low flame in a tomato sauce.
4. Skewers or souvlakia or gyros
Among the meat dishes you can eat on the go, we recommend gýros (a soft pita made with pork, filling and tzatziki) or souvláki (skewers of barbecued pork or chicken pieces).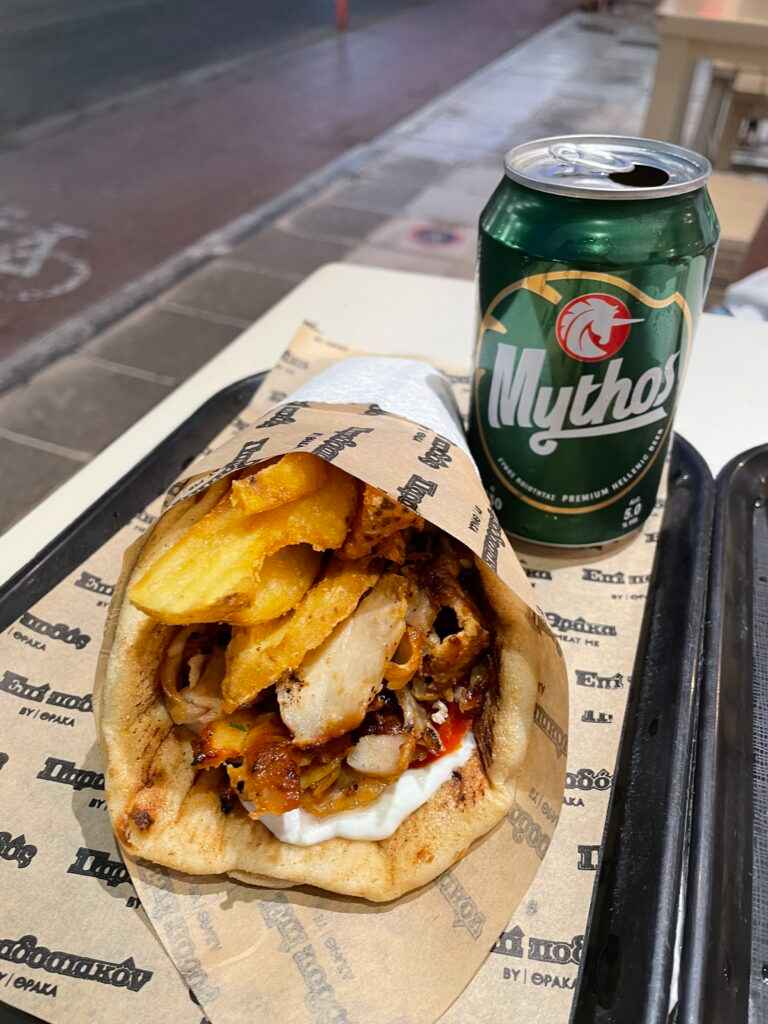 5. Raki or tsikoudia
Forget about ouzo! Cretan raki, also called tsikoudia, is a symbol of local hospitality. This young and fruity grape marc brandy is served with mezze. If you want to bring back a real specialty of Crete, nothing better than a bottle of raki.
6. Cretan Honey
Let's finish this list of specialties with one of the most typical products of Crete: honey. On the island, bees enjoy a varied flora and a mild climate. They produce particularly tasty thyme or pine honey. You can taste them on a cottage cheese, in pastries, or in some sauces.
My good addresses around Chania.
---
I hope you enjoyed this article on 5 Cretan food specialities and where to eat! Don't hesitate to leave a comment. 🙂
Discover also my article about a guide to Balos and the one about my trip to Northwest Crete | Chania region.