Three friends, on a holiday in the Balkans. We offered ourselves a varied program: nature, beaches, emblematic cities and villages and a lot of sun.
Read in this article my Balkan holidays through my 12 days itinerary. It was an amazing trip ! With mountains, clear lakes, fantastic waterfalls, fascinating cultures, historic buildings and tasty cuisines, you will have a great vacation. Thanks to its pleasant temperatures, the Adriatic Sea is also a great place to live. We made this 12-days holidays through 3 Balkans countries: Croatia, Bosnia-Herzegovina and Montenegro.
ITINERARY THROUGH THE BALKANS
We started this Balkans holidays with Bosnia-Herzegovina and more precisely with the capital, Sarajevo where we spent 1 night followed by 1 night in the city of Mostar. We arrived by air from Brussels-Charleroi.
After Bosnia-Herzegovina, we discovered the city of Dubrovnik, in Croatia on 2 days, and ending with 1 week traveling through Montenegro.
Here is an overview of my 12 days itinerary through the Balkans.
BOSNIA AND HERZEGOVINA
The first step of this Balkans holidays was Bosnia and Herzegovina.
The countries that don't often appear on the travel lists are often the most amazing. Why? Because they do not suffer from mass tourism and are therefore more traditional, cultural and authentic. This is the real voyage!
And I can only confirm that, since I had a real crush on this country for the beauty of its landscapes as well as for the kindness of its inhabitants. These 2 days of visit in Bosnia from Sarajevo to Mostar was just incredible !
The varied landscapes are breathtaking, with high mountains and undulating valleys and exciting cities, like the capital, Sarajevo. The unique culture, influenced by different rulers over the centuries, is evident everywhere you look.
In short, there are so many beautiful places to see in Bosnia and Herzegovina that you could spend weeks immersing yourself in this fascinating country in the heart of the Balkans.
DISCOVER MY ARTICLE | VISIT OF BOSNIA AND HERZEGOVINA | FROM SARAJEVO TO MOSTAR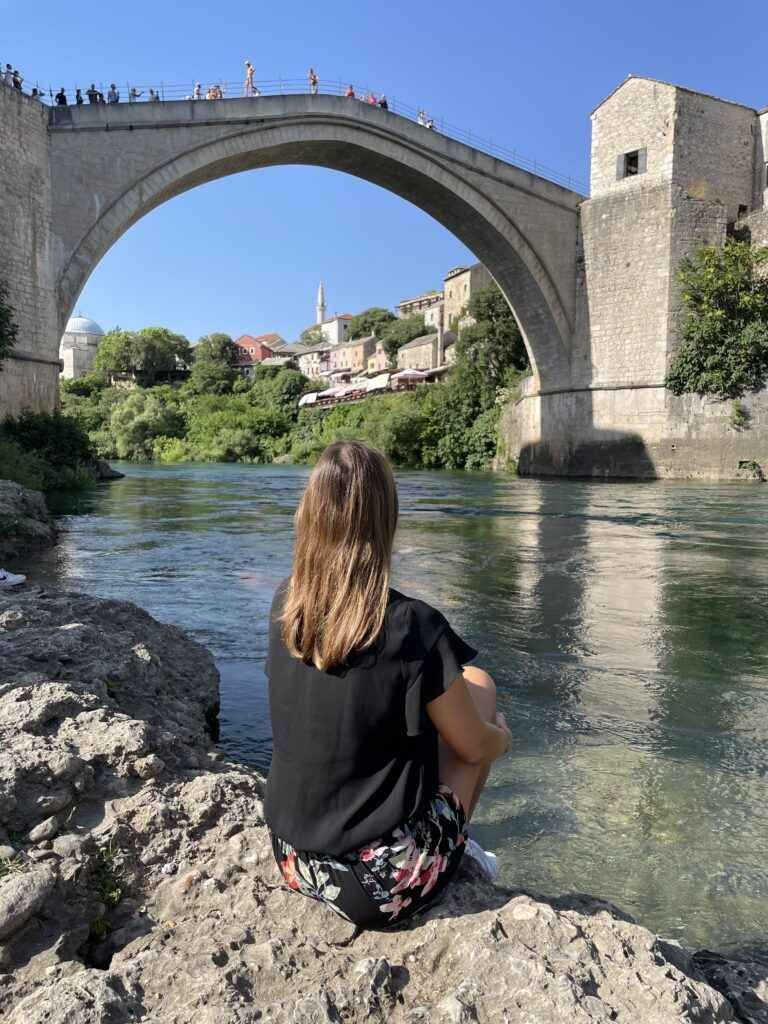 DUBROVNIK
You may already know this walled city from the Game of Thrones serie. Indeed, a large part of the series was filmed there.
Apart from this little anecdote, Dubrovnik is worth a visit even if you are not a fan of the serie. It is a very charming and photogenic city, on the Adriatic Sea. Dubronvik is also nicknamed the Pearl of the Adriatic, and is nestled at the southern end of Croatia, between Bosnia-Herzegovina and Montenegro.
Dubrovnik is first and foremost a fortified city. Its ramparts, incredibly well-preserved, are classified as World Heritage by UNESCO. Dating from the 13th century, they have seen many wars and battles. But nothing, to this day, has managed to make them fall.
DISCOVER MY ARTICLE | 2 DAYS DUBROVNIK | IDEA OF 7 THINGS TO DO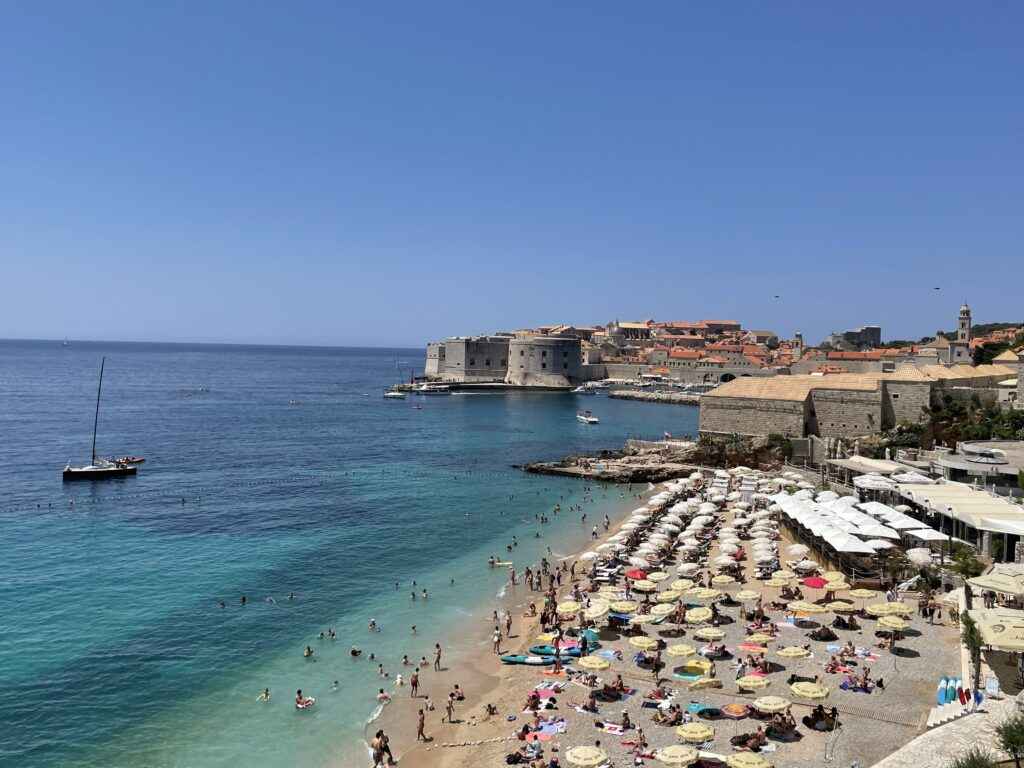 MONTENEGRO
Despite its small size (smaller than Belgium to give you an idea), Montenegro is endowed with a rich cultural heritage, we can discover splendid mountainous landscapes, medieval villages, some beautiful beaches and five national parks. It is located in the heart of the Balkans, at the edge of the Adriatic
This country is only independent since 2006. It used to belong to the former republic of Yugoslavia, then became part of the community of states of Serbia and Montenegro and finally got its independence a little more than 10 years ago now.
If you are looking for a destination combining mountains and sea, but also a cheap destination, well I think Montenegro is what you are looking for!
READ MY ARTICLE | MONTENEGRO | WHAT TO SEE ? 8 DAYS ITINERARY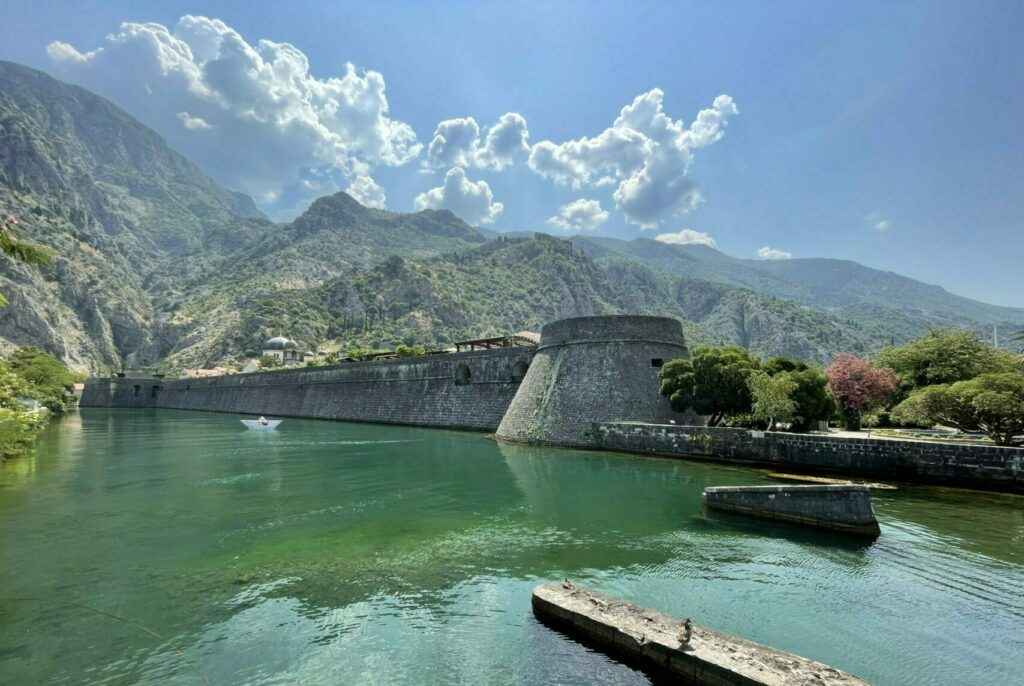 ---
For more travel articles about my 12 days itinerary through the Balkans, check my articles about Montenegro, Bosnia and Dubrovnik.