In Dubai, the food is good everywhere! There is something for all tastes and all types of budgets. During our stay in Dubai, we were able to discover different restaurants for all types of budgets. During our whole stay, we ate very well and had never been disappointed. Discover her my Dubai food guide.
Affordable restaurants in Dubai
Salt
In terms of affordable restaurants, we have discovered the fast food chain Salt, which is delicious. Their burgers and sweet potato fries are excellent. You can also find a Salt food truck on Kite Beach in Dubai, which I recommend.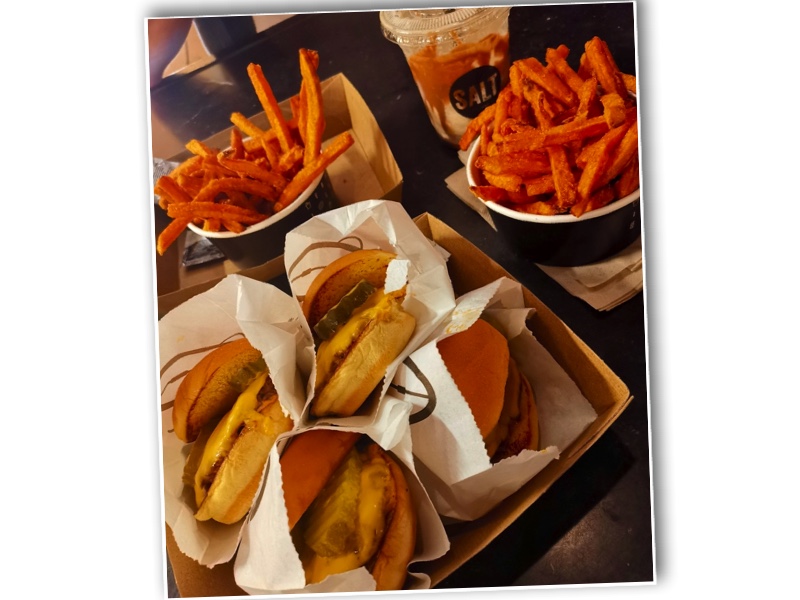 Zouzou
Among these restaurants, there is also the chain Zouzou which is excellent. Zouzou is an award-winning Turkish & Lebanese Restaurant in the heart of La Mer.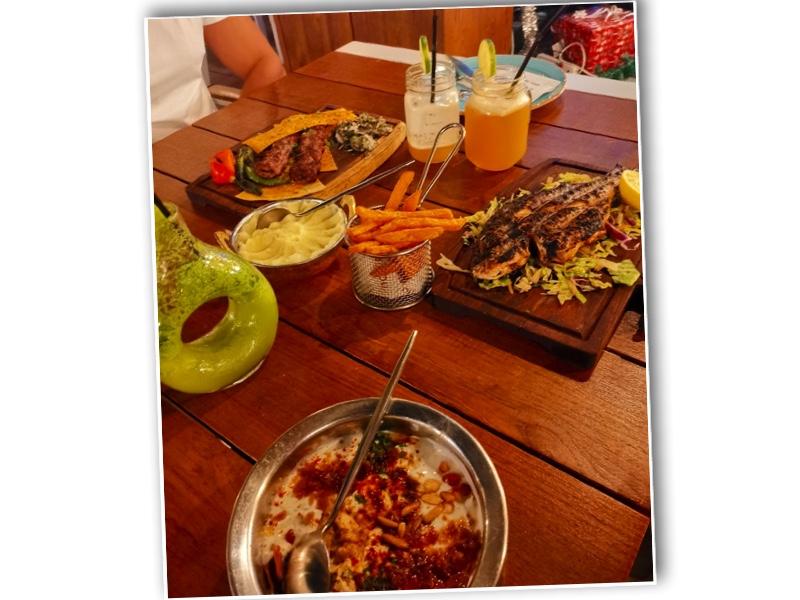 Upscale restaurants in Dubai
Huqqa
Among the more upscale restaurants, there is Huqqa. That Turkish restaurant, located in front of the Dubai fountains and at the foot of the Burj Khalifa, offers a breathtaking view of downtown Dubai. The food is also very good.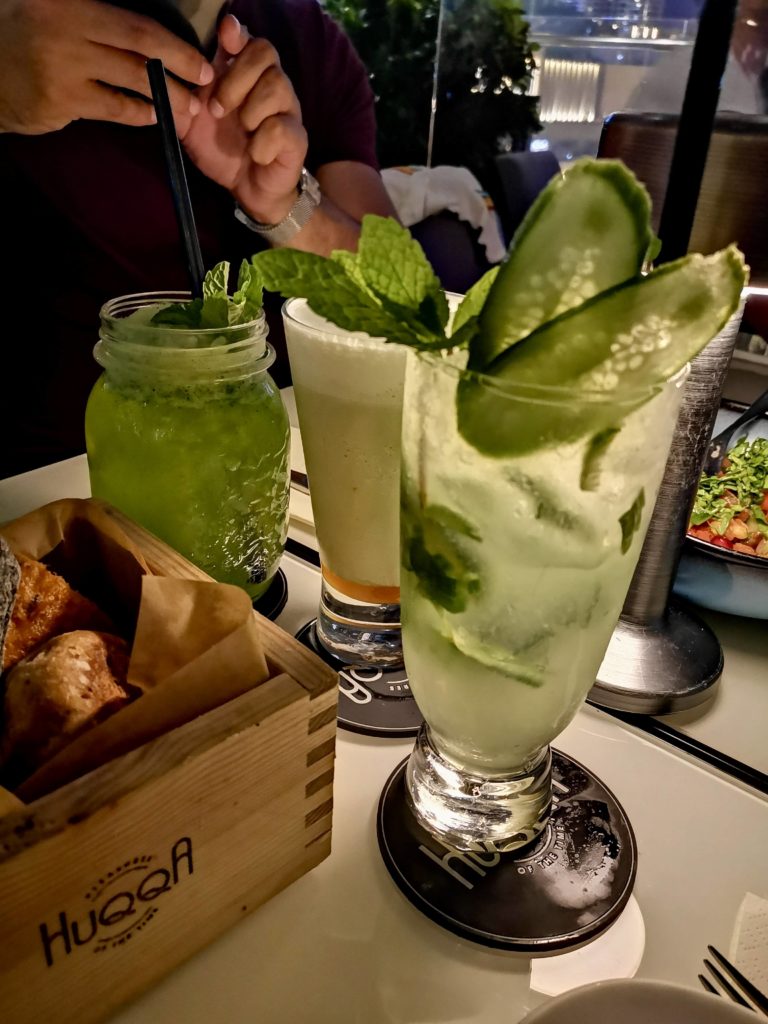 Opso
At the same place, but at a lower floor, there is Opso. Opso is a modern Mediterranean restaurant inspired by modern and contemporary tastes, focusing on social-style dining in a lively atmosphere.
Opso Dubai added value is the result of its appreciation for the Emirati warm hospitality and passion for excellent food.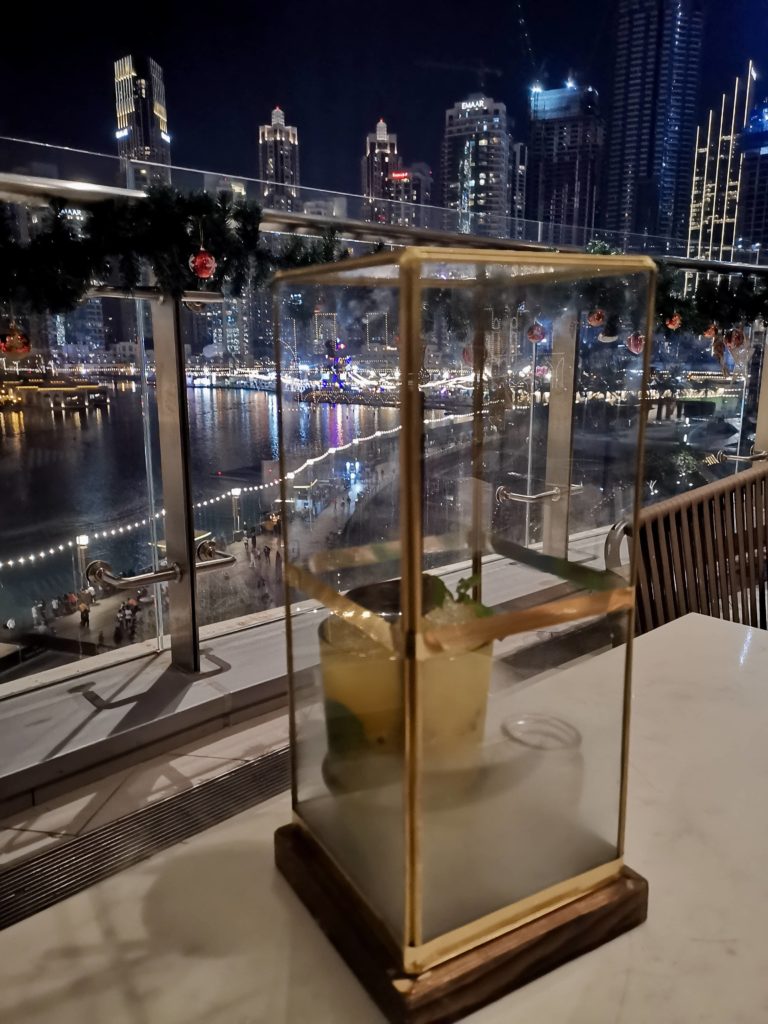 Nusret
We also ate at Nusret. The prices are very excessive, but I had heard about Nusret and its unique meat for a long time, so I wanted to try the experience.
We have not been disappointed at all! The waiters were doing some shows, and there was a very good atmosphere. On top of that, we were served by Nusret himself! This is in my opinion a once-in-a-lifetime experience if you are a meat lover.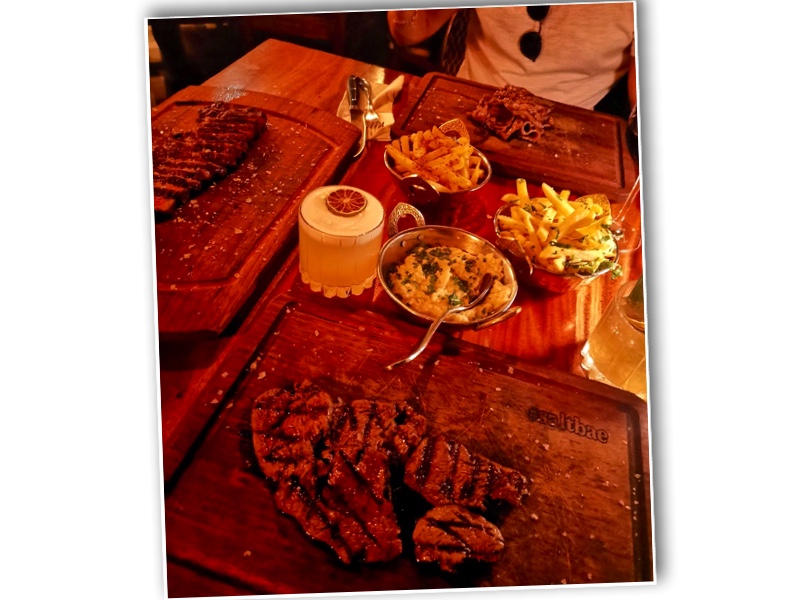 Where to find a good hookah in Dubai
OSH
If you are looking for a good hookah, I recommend you OSH, located in La Mer Dubai. OSH, La Mer's authentic restaurant and lounge, combines traditional Uzbek cuisine with flavors of the Middle East.
---
Hope you enjoyed this Dubai food guide. Don't forget to also read the Dubai city guide.
Pin it!