Porto, is, in my opinion, one of the most beautiful and Instagrammable cities in Europe. From its blue-tiled churches, to its riverside views, there are beautiful spots to explore throughout the city. So read on to discover the 11 best photo spots in Porto!
1 | Kitties rock
It owes its name to the many little cats that live there in small huts. From the top rock you have a great view of the Ponte Dom Luís, especially at sunset.
WARNING | This place is not easy to reach. Put on good shoes and be very careful. If you don't dare to go all the way to the top, you can also take great pictures further down. This is what we did, and it was wiser.
2 | Steak n Shake wall
Can you believe this Instagrammable spot in Porto is on the side of a burger restaurant? That wall is very colorful and perfect for an Instagram spot background.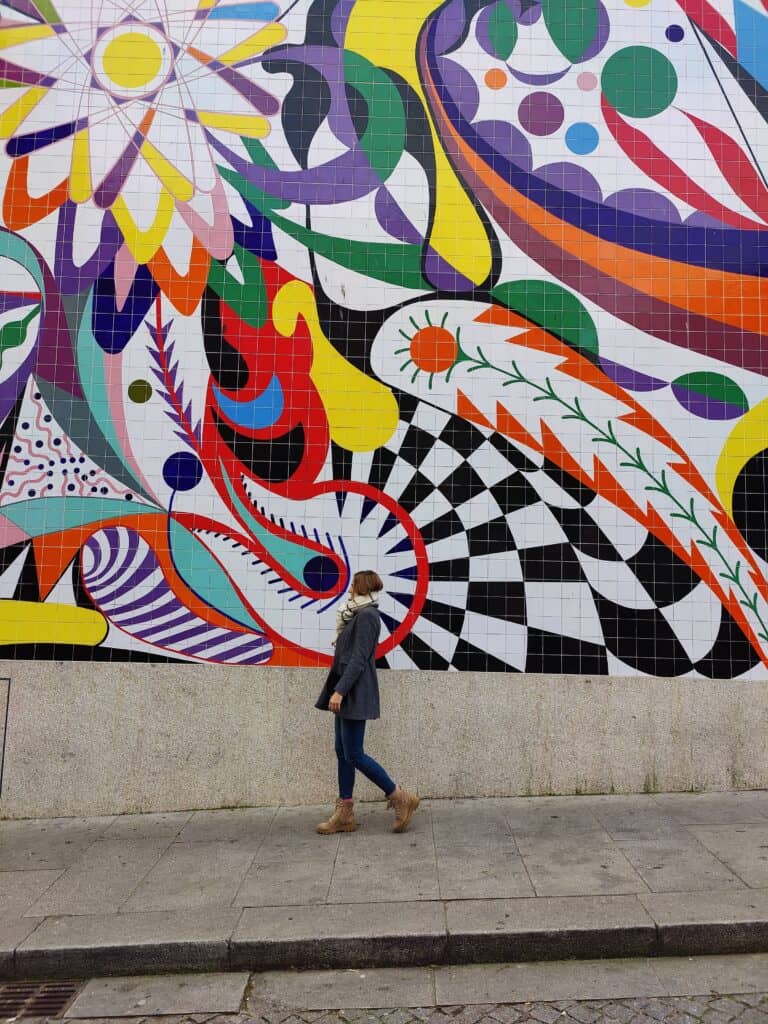 Location – Praça de Guilherme Gomes Fernandes 67, 4050-159 Porto, Portugal.
3 | Igreja Do Carmo
The church Do Carmo has a beautiful facade with large windows with blue colored tiles, the famous azulejos and which attract many tourists.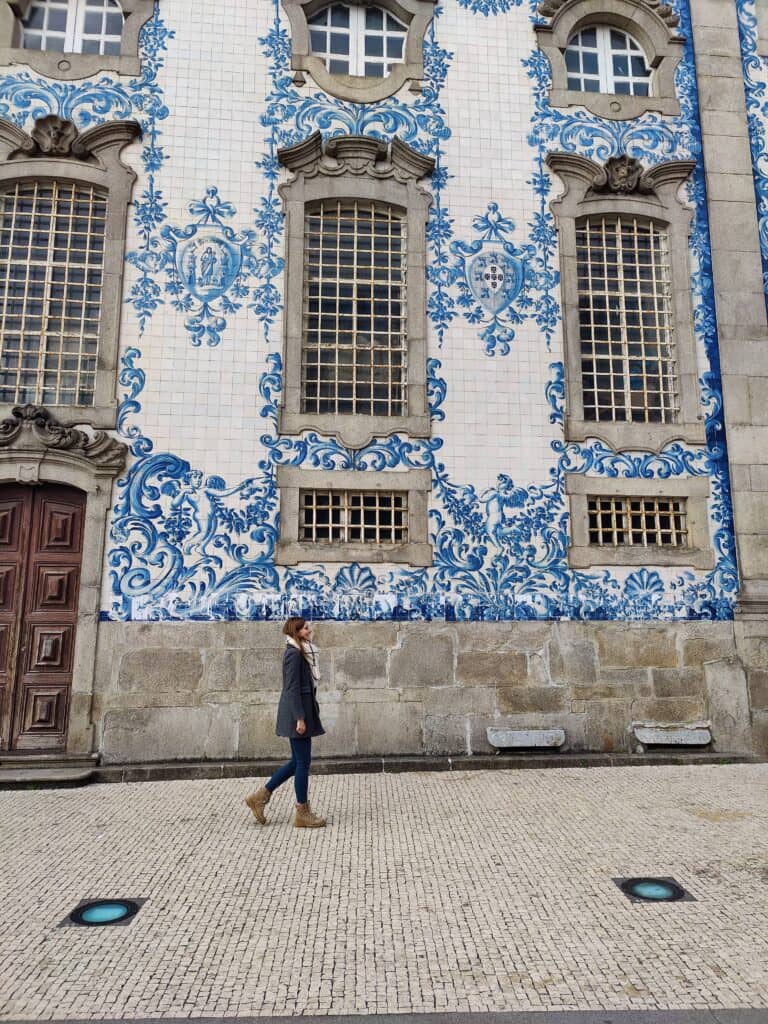 Location – R. do Carmo, 4050-164 Porto, Portugal.
4 | Igreja de Santo Idelfonso
Another church covered with beautiful azulejos tiles dating from 1932.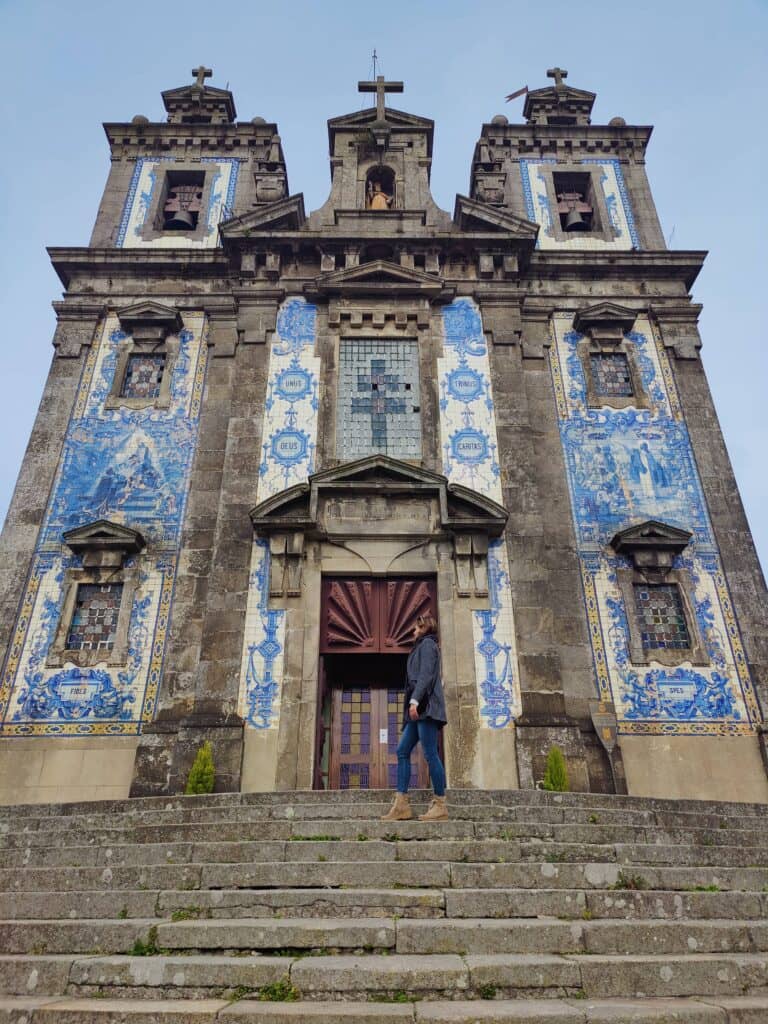 Location – R. de Santo Ildefonso 11, 4000-542 Porto, Portugal.
5 | Largo Da Pena Ventosa
This colorful little square will brighten up any Instagram feed.
Location – Follow the rua da Pena Ventosa, then turn right to the ruas da Aldas.
6 | Miradouro das Fontainhas
A viewpoint, near the Ponte do Infante, is a great place to see the Douro landscape, Vila Nova de Gaia and part of the city of Porto. From here you can also see four of the six bridges of the city of Porto. We went there for the sunset, and it was beautiful.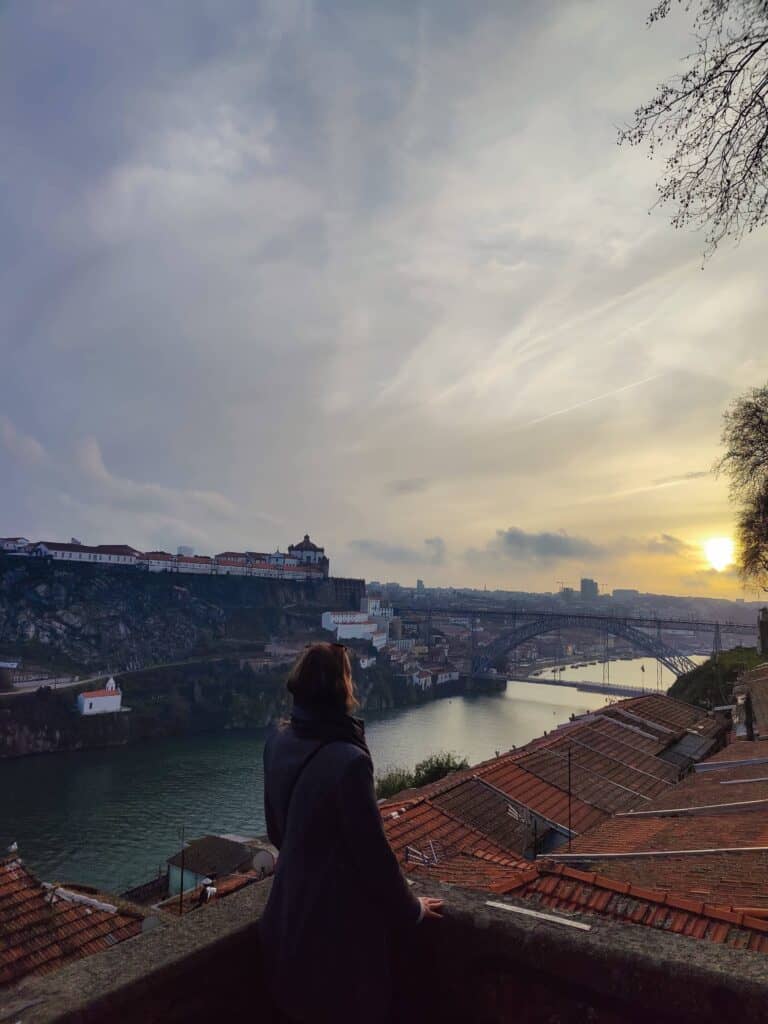 Localisation – Ce spot Instagram se trouve dans une petite rue appelée Passeio das Fontainhas. Vous pouvez vous promener dans la rue pour déterminer où se trouve votre spot photo parfait.
7 | Pont Luis 1
Surely one of the emblems of the city that you see on every picture.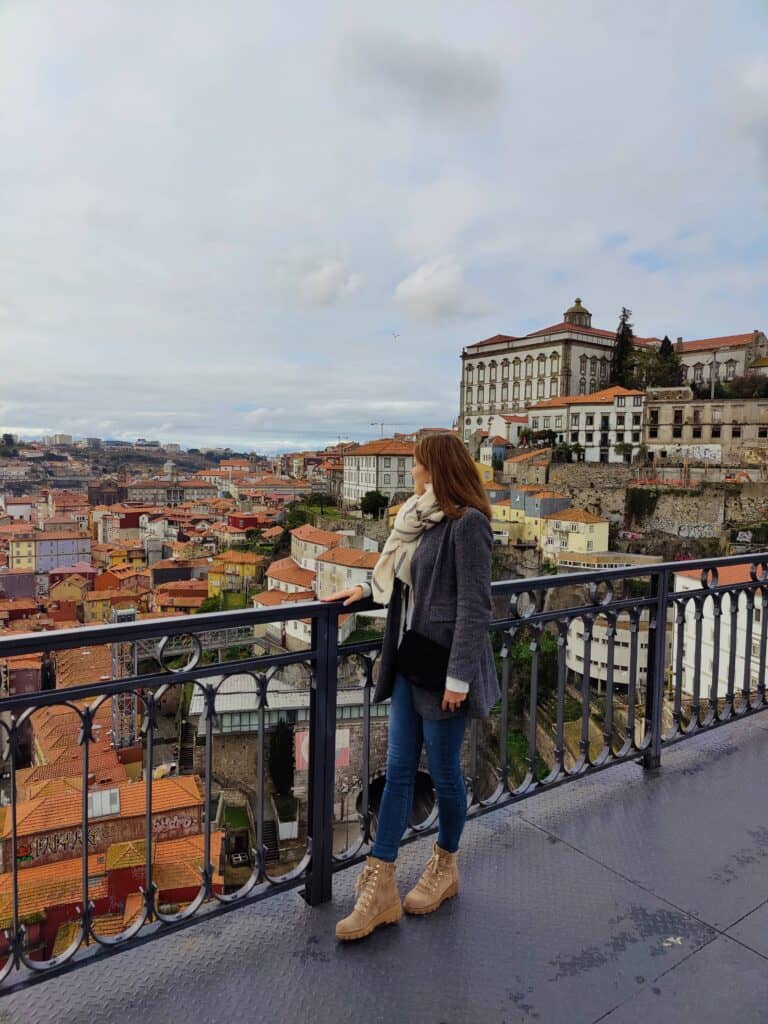 8 | Livraria Lello
This is one of the oldest bookstores in Portugal, frequently ranked among the best bookstores in the world.
Localisation : R. das Carmelitas 144, 4050-161 Porto, Portugal.
9 | Escade Guidais
A picturesque street with a lot of stairs, but with a nice reward up there: a great view of the bridge and the Douro. This is the main staircase to the Ribeira district.
10 | Pérola do Bolhao
The local population has been frequenting this gourmet heaven since 1917 and its distinctive square façade attracts many instagrammers.
Location – Rua de Santa Catarina 428, 4000-124 Porto, Portugal.
11 | Porto Sao Bento Station
Main train stations are not usually a tourist attraction, but Porto's is an exception. The walls of the Porto Sao Bento station are decorated with about 20,000 azulejo tiles, dating back to 1905, which forms beautiful murals on three sides of the building's walls.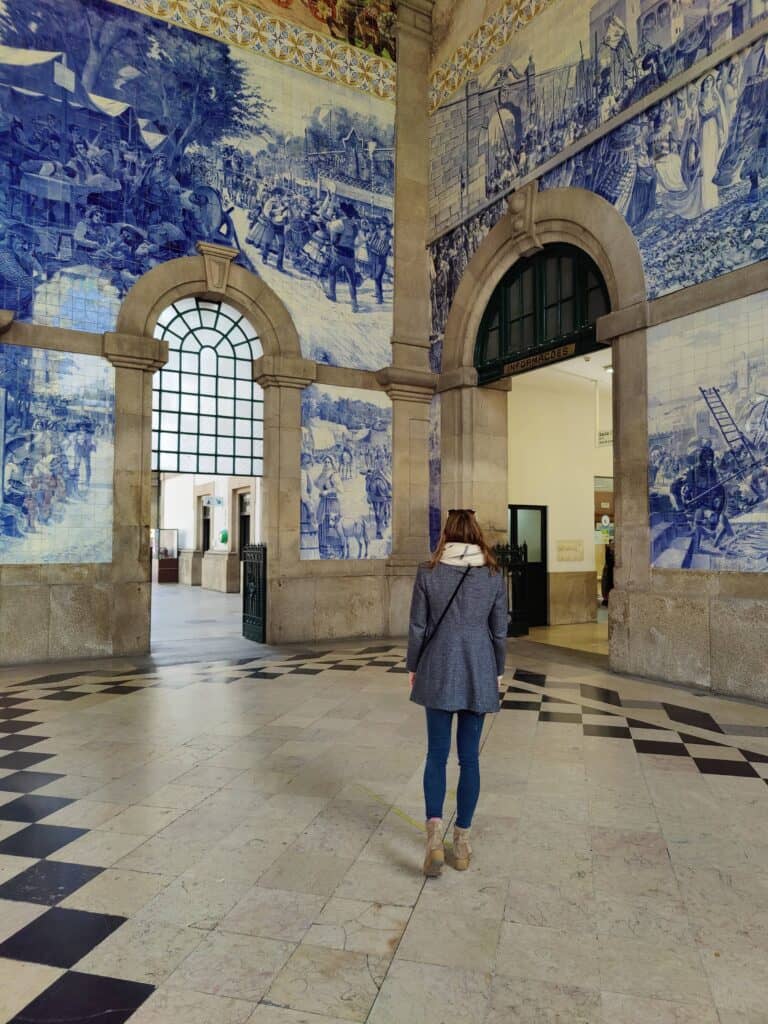 Location – Praça de Almeida Garrett, 4000-069 Porto, Portugal.
---
I hope this article, about the 11 photo spots in Porto, will help you to make amazing pictures! If you have any questions, feel free to ask me in the comments of the article. I'll be happy to answer them.
Find here also my article about my Porto mini guide and its 9 things to do.
---
Want to save this article ? Pin it !