Italy in five villages
During our city trip in Milan, we decided to spend some time in Cinque Terre. It is about 3 hours by train from Milan. We spent 2 days before Christmas, which means that a lot of bars and restaurants were closed. There were also almost no tourists.
Despite that, we really enjoyed our stay. We almost had everything for us! Even when we hiked from one town to another, we were almost alone. I have heard that during tourism seasons, you have to queue for everything as it is so crowded at this period.
That's why, we recommend you not to go there during the high season which is from May to September if you don't like crowded areas. Read more about my 2 days in Cinque Terre.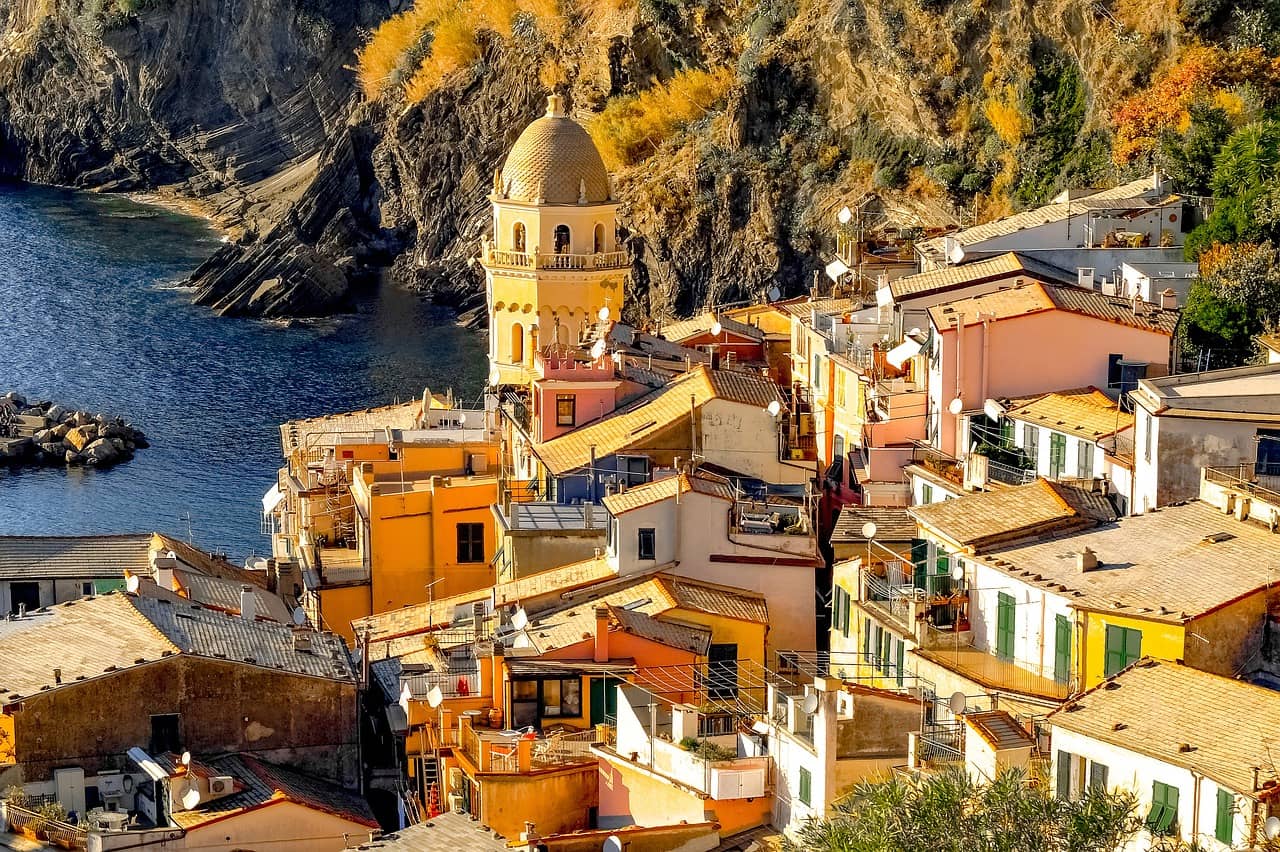 Cinque Terre – the 5 villages
Visiting the Cinque Terre was a wonderful experience. The terrain overlooking the sea was remarkable. Walking between the villages was amazing, sights were breathtaking, and stopping in each village for a snack or a meal was very pleasant. It is in our opinion a 5-star trip!
The Cinque Terre consist of 5 typical little villages in the hills in front of the sea.
Monterosso: Most built up. Flatter and wider than the others, and nice for beaches.
Vernazza: Beautiful town with a great harbor area, and with lots of places to sit and enjoy.
Corniglia: No waterfront. Lots of steps to and from the train station. I would spend the least amount of time here.
Manorola: In our opinion the best combination of beauty, and the most beautiful village. The famous dell'amore trail begins in Manarola, which continues towards the village of Riomaggiore.
Riomaggiorre: Another beautiful village with lots of restaurants and bars.
There is no specific order to visit the villages.
Where we stayed in the Cinque Terre?
We spent the night in the village of Manorola. We booked a fabulous little apartment with booking.com, with a huge terrace, just in front of the sea, and behind the village. The sunset was spectacular!
You can see that apartment on every picture that shows the village of Manorola. We highly recommend you that place.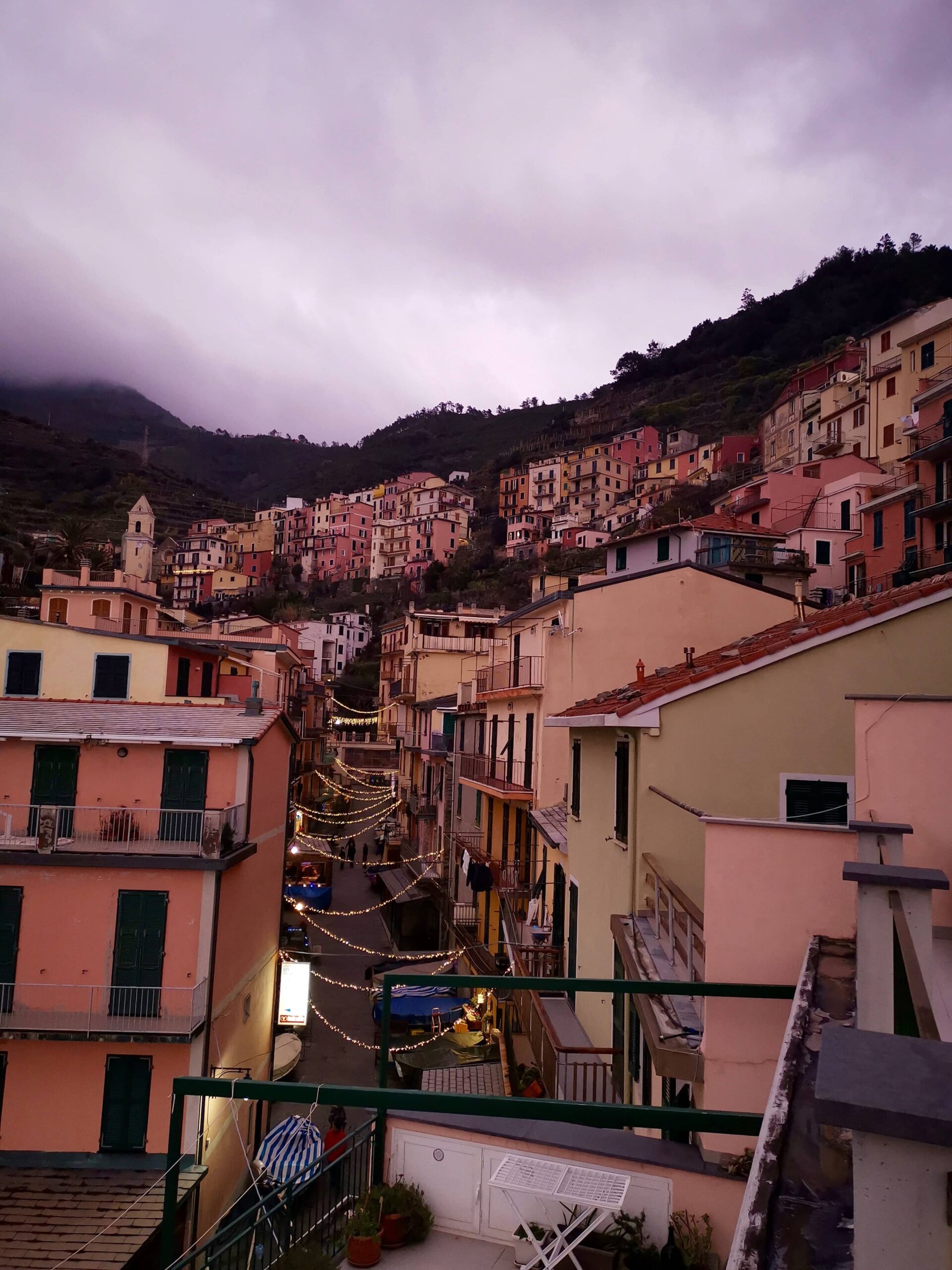 Staying at the Cinque Terre itself can be expensive if you are going during high season. A lot of tourist spent the night in La Spezia or Levante. These towns are situated next to the Cinque Terre and are easily accessible by train.
How to go from one village to another?
There are several options, by train, by hiking or by boat (during touristic season). It depends on your time, but also on how sportive you are. Cars are not allowed into the villages.

There are trains running frequently all year around between the five villages. A one-way ticket to your destination costs 4 euros. If you want to visit more than two of the villages, we highly recommend you to purchase the Cinque Terre Card, which costs 16 euros and includes unlimited train runs with the Cinque Terre Express trains on the La Spezia – Cinque Terre – Levanto line.

This card also gives you access to all hiking trails in the Cinque Terre National Park. We did a hike from Monterosso to Vernazza, which took us about a one hour. The views were fabulous!
Travel duration between the towns:
Monterosso – Vernazza: 4 minutes – Vernazza – Corniglia: 4 minutes – Corniglia – Manarola: 5 minutes – Manarola – Riomaggiore: 6 minutes
My recommendations
If you want to stay in the same apartment as us, book your stay at Acla apartments.
Have lunch at the Nessun Dorma, which has the best view over Manarola, and which is also the most Instagrammable restaurant in Cinque Terre.
Take a boat tour. One of the best ways to see the villages is from the ocean.
Do at least one hike to fully enjoy the view.
Here are some pictures to make you want to visit the Cinque Terre. A favorite place for me !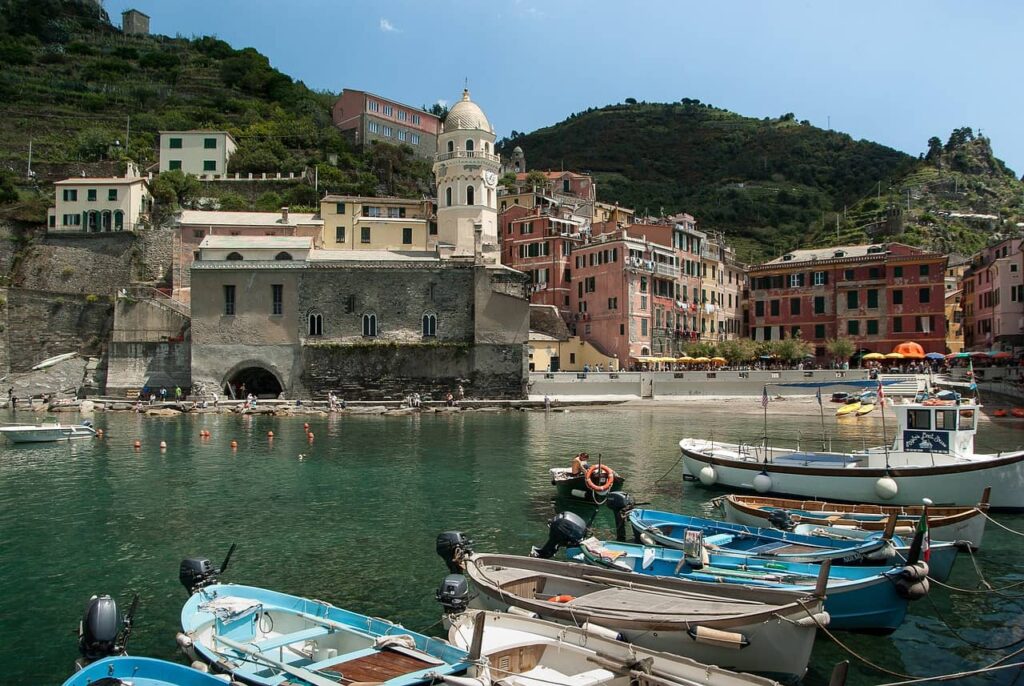 ---
I hope you enjoyed reading this article. If you want to combine the Cinque Terre with Milan like we did, don't miss my article – 2 days in Milano.
Pin it!