With its jungles, cloud forests, volcanoes, beaches, rainforests and abundant wildlife, Costa Rica is a little paradise for magical adventures, as well as for a relaxing vacation. It is often considered as one of the most biodiverse countries in the world, which makes it an ideal place for nature and wildlife lovers.
This country is in my opinion really worth visiting once in a lifetime. During all the trip, I was amazed by the beauty of its landscapes, its wildlife, its waterfalls, its amazing beaches, … 🌴🤩
Discover in this article my 17 days road trip itinerary through Costa Rica. Below, a map of the itinerary.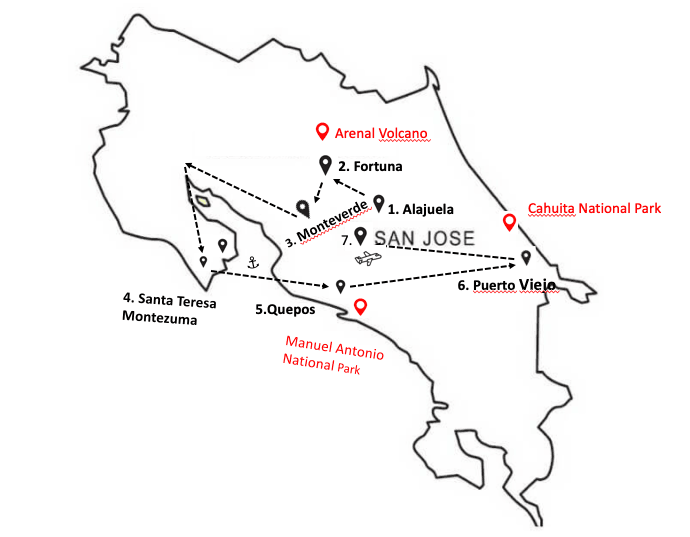 Day 1-2 | Alajuela
The city of Alajuela is the first stop of this Costa Rica road trip. Alajuela is an easy-to-navigate city where you can experience urban Costa Rica without the hustle and bustle of the capital. It is located just a few minutes from San José International Airport (SJO) and is therefore a very convenient transit point when arriving or departing the country.
We chose this city as our first stop, because of its proximity to the airport. As you can imagine, after a long flight and a 7-hour jet lag, you just want to rest without having to drive for hours.
Alajuela also has an excellent choice of restaurants and typical accommodations.
Accommodation | Alajuela City hotel
This is a very nice little establishment, not very expensive with a good breakfast, located in the center.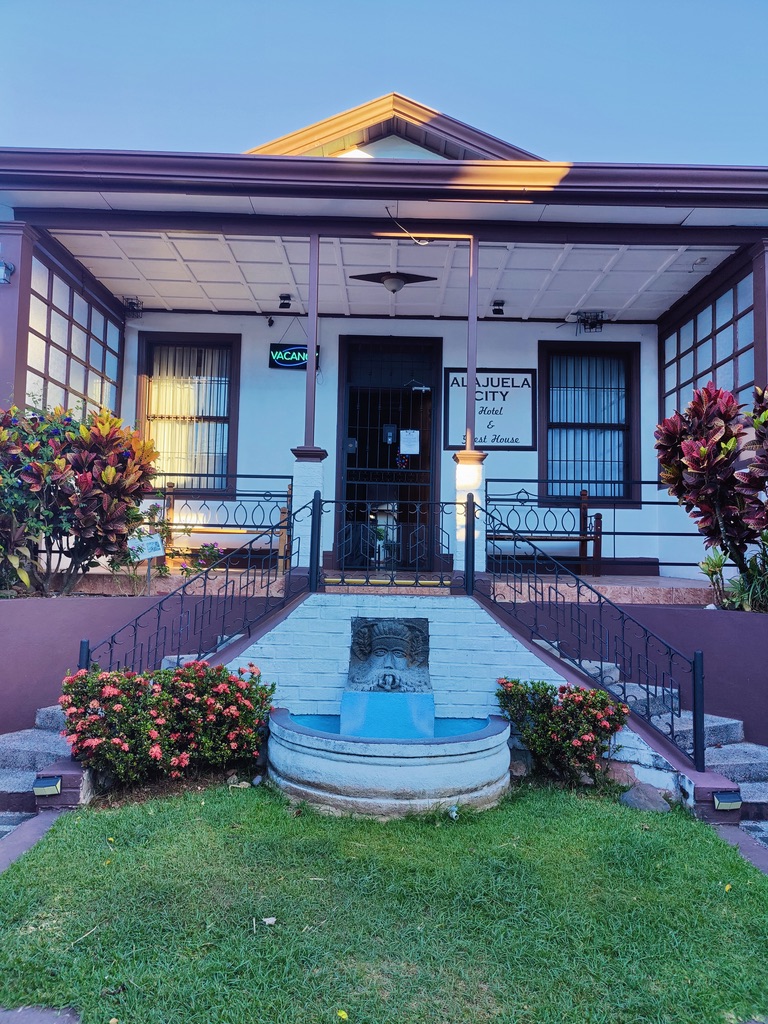 Day 2-4 | La Fortuna
This region is famous for the Arenal Volcano National Park, Lake Arenal and the rain forest. La Fortuna is the town at the base of Arenal volcano, and Arenal is the area around the volcano.
You can easily spend two days in Arenal because the activities in the area are endless.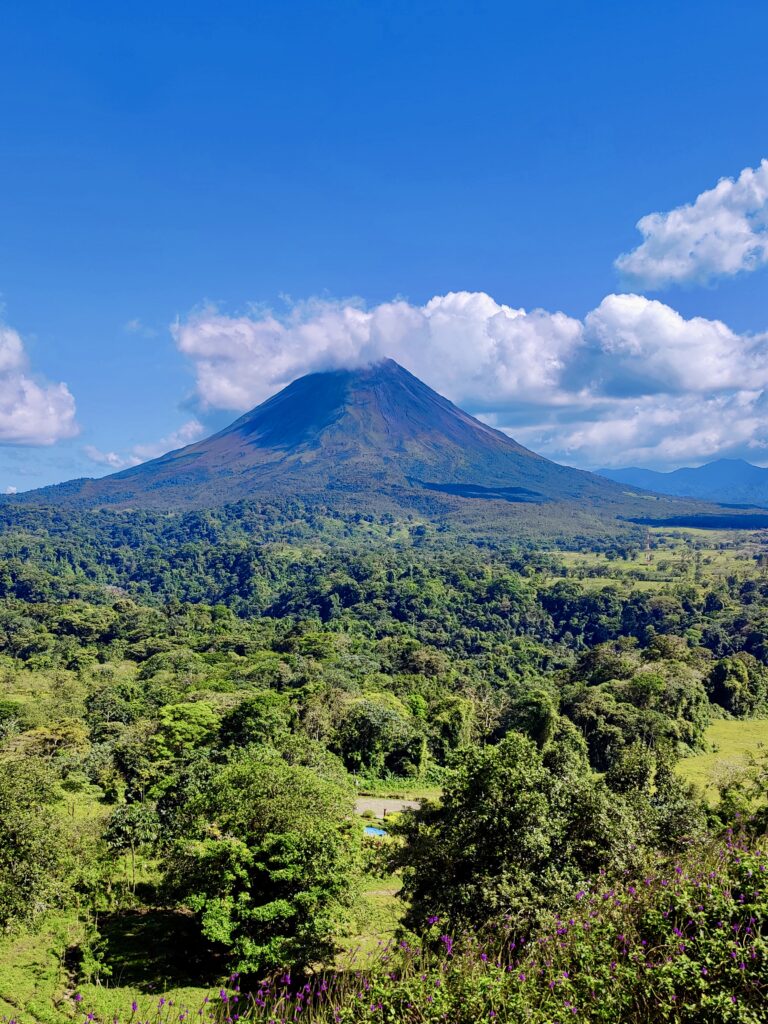 The city of La Fortuna is usually the starting point to visit the national park of the Arenal volcano, the park of Mistico, the waterfall of La Fortuna,…
Accommodation | Selina Fortuna
| Find here my complete article – LA FORTUNA & MONTEVERDE | THINGS TO DO
Day 4-5 | Rio Celeste
Rio Celeste is located in the Tenorio Volcano National Park. The trails can be very muddy if it has rained a lot in the area, as most of the trails are dirty. Allow about 2 good hours to do the park.
The trail is not difficult. There are no intense climbs or switchbacks. However, there are about 150 very steep steps to reach the waterfall.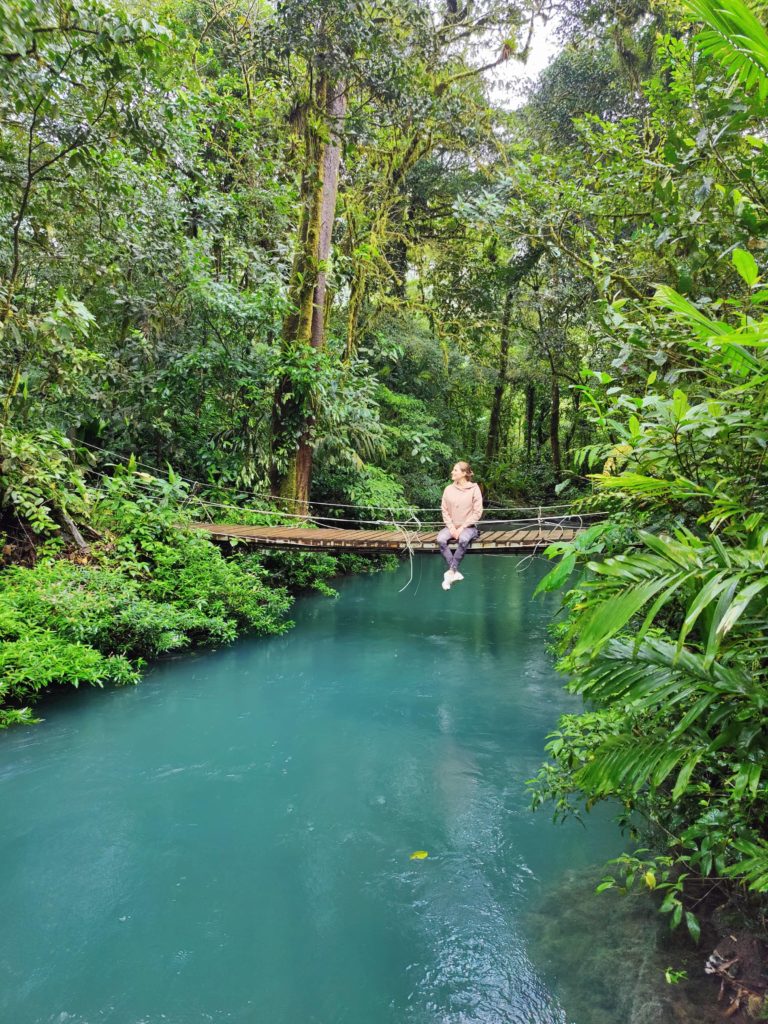 Accommodation | Finca La Amistad Cacao Lodge
This lodge is located at the foot of the Tenorio Volcano National Park, home to the magical Rio Celeste. It is one of the largest and most sustainable cocoa farms in Costa Rica. The rooms are nestled in the middle of nature on the cocoa farm.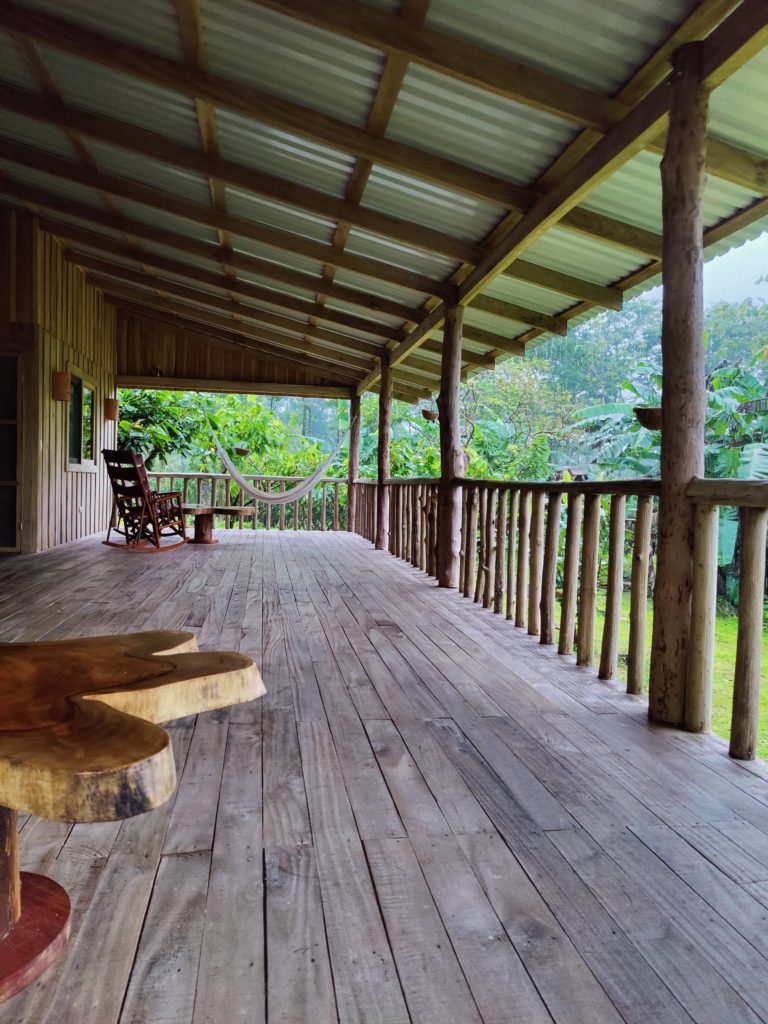 We were able to discover the life of a cocoa farm and also taste the local cuisine, make our own chocolate and even had a guided tour of the farm going through all the steps of chocolate making. It was very interesting and without a doubt one of the highlights of our trip to Costa Rica.
| Find here my complete article – MINI GUIDE TO RIO CELESTE
Day 5-6 | Monteverde
Monteverde is an area of mountains and greenery that is also known for its thrills such as zip-lining.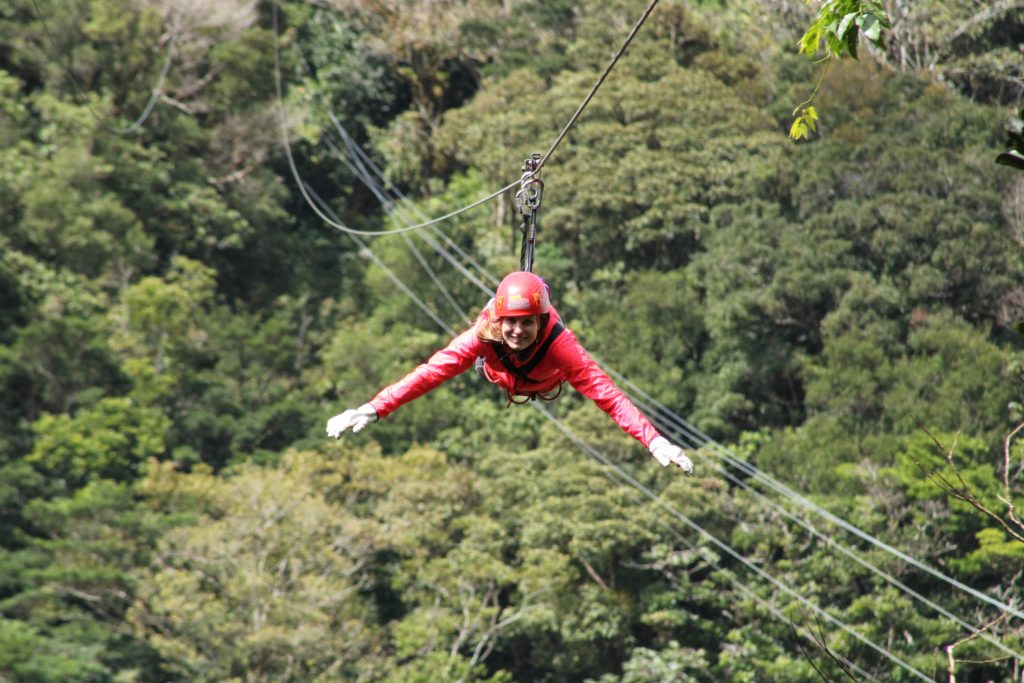 Other must-do's in the area are a hike in the Santa Elena or Monteverde reserves. We didn't do it, so I couldn't say more, but here you can get more information.
You can easily spend two days in Monteverde, if you plan to visit the Santa Elena or Monteverde reserves.
Accommodation | Monteverde Counrty Lodge
| Find here my complete article – LA FORTUNA & MONTEVERDE | THINGS TO DO
Day 6-10 | Santa Teresa & Montezuma
After a few busy days, it's time to slow down and relax at this beautiful beach destination. Santa Teresa is a great destination because of its relaxed atmosphere, incredible beaches and entertainment venues.
Accommodation | Hotel Luz de Luna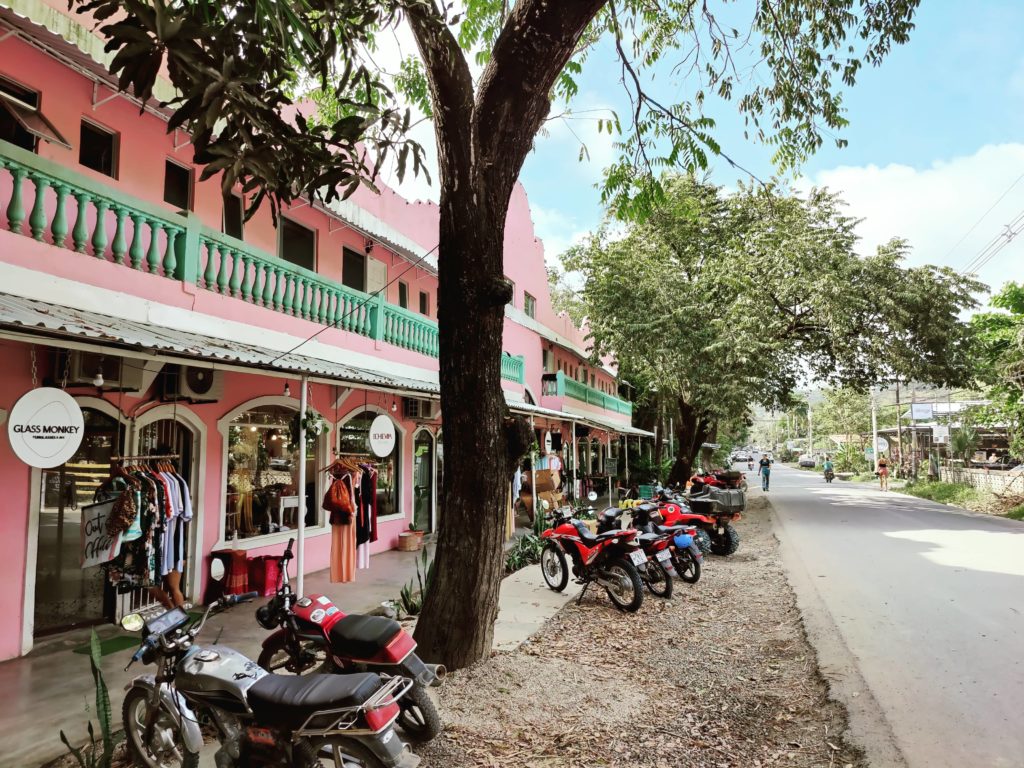 Montezuma
Montezuma is about a 40-minute drive from Santa Teresa and is a great day trip.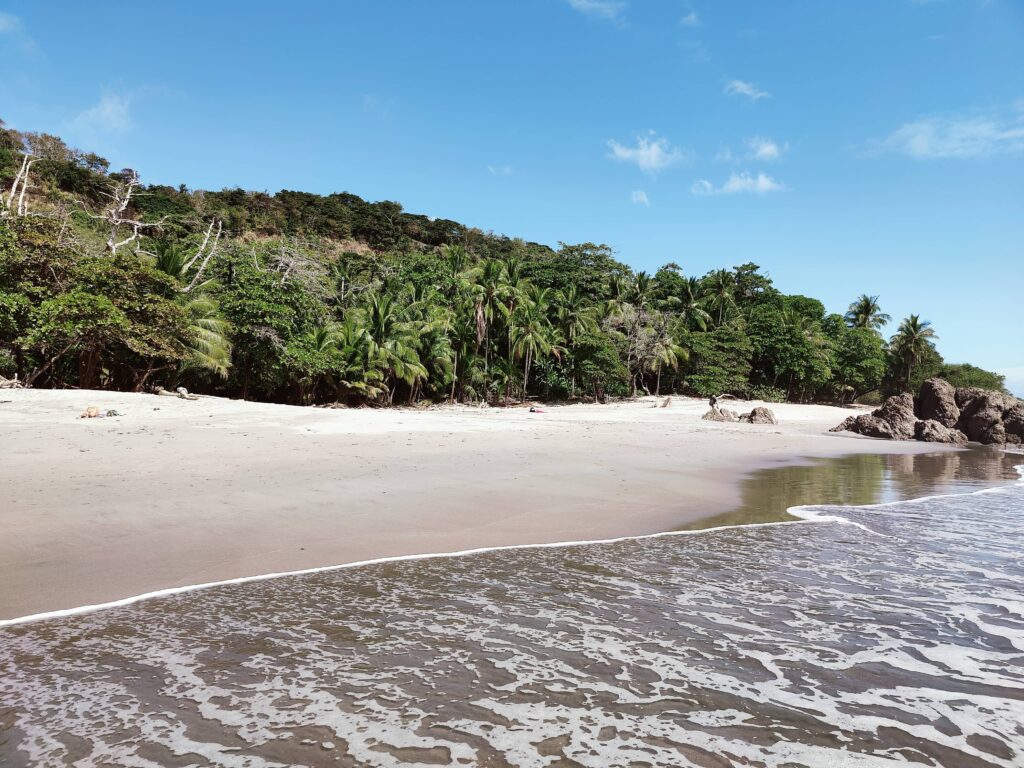 It's a quiet coastal town with a Bohemian touch on the Nicoya Peninsula. It's a favorite place for backpackers, yogis, surfers and people looking for an inspiring and peaceful getaway
| Find here my complete article – SANTA TERESA & MONTEZUMA | WHAT TO DO?
Day 10-12 | Quepos/Manuel Antonio Park
Quepos is a small town in Costa Rica, which we know if we visit the Manuel Antonio National Park, because the town is mostly known as the gateway to the Manuel Antonio National Park. That's why we spent 2 nights in Quepos.
The Manuel Antonio National Park welcomes nearly five hundred thousand visitors every year. It is not surprising that tourism in the Quepos area plays an essential role in the daily life of many people. For more information on the Manuel Antonio Park, click here.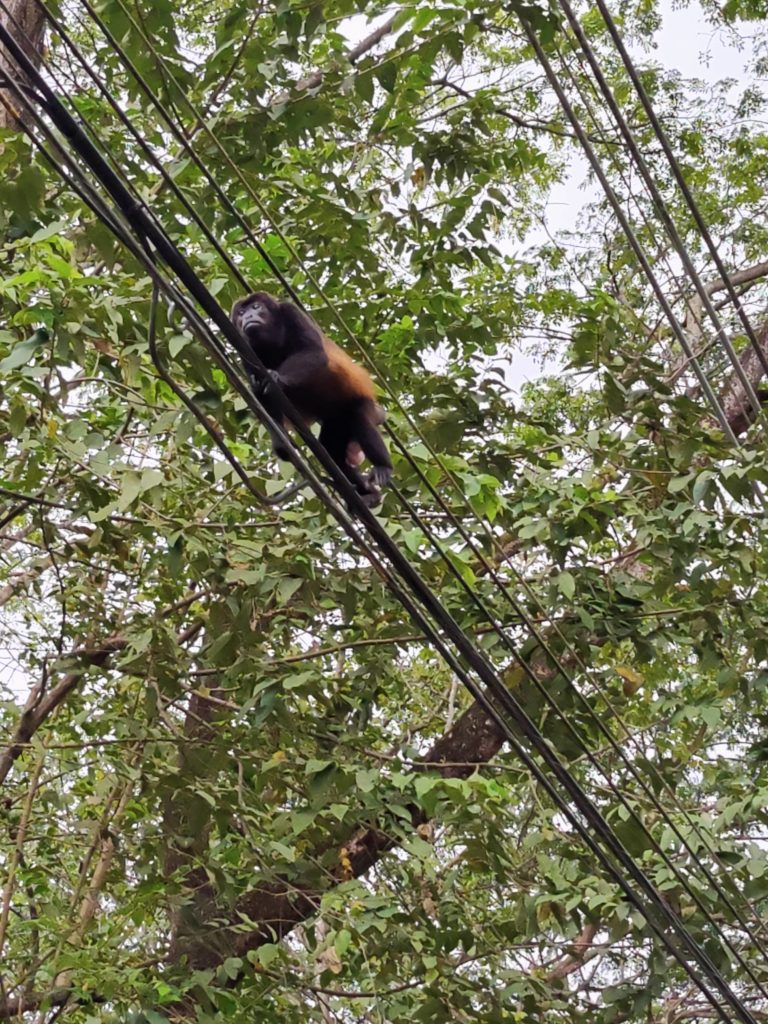 Personally, I did not fell in love with this city, it is simply ideal for accommodation and to visit the park.
Accommodation | Sunrise House
Day 12-16 | Puerto Viejo
Puerto Viejo is the main city in the southern Caribbean and is surrounded by beautiful beaches.
Puerto Viejo was once a small fishing village. Now increasingly popular, it is one of the most popular surfing destinations in the world. With its relaxed atmosphere and unique blend of Latino, Afro-Caribbean and indigenous Bribri cultures, the city is a lively place to spend a relaxing vacation.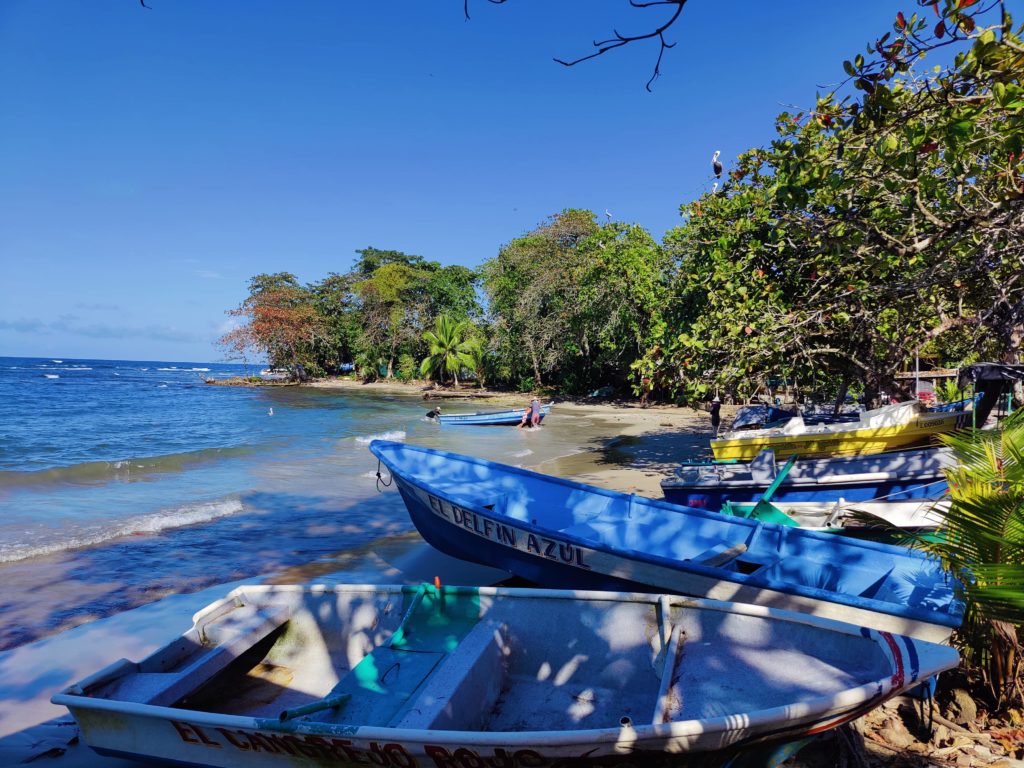 The city has a wide variety of bars, restaurants, stores, accommodations and hotels scattered throughout.
Accommodation | La Prometida (Favorite) 🧡
We stayed at La Prometida Hotel, which was more than perfect! It is a little more expensive than others in the area, but it is worth the price.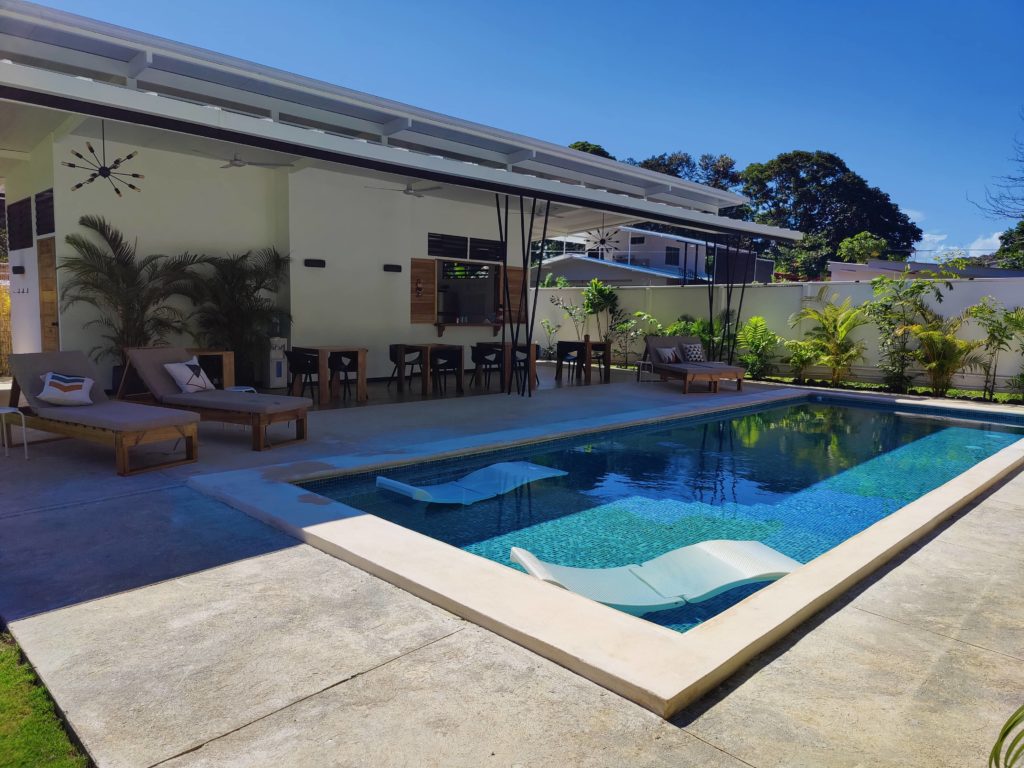 The rooms are modern villas nestled between the jungle and the ocean. Each villa is decorated with intention. The location is ideal, it is located 2 steps from the beach, and is also walking distance from the center.
| Find here my complete article – COSTA RICA, CARIBBEAN COAST | PUERTO VIEJO (GUIDE)
Day 16-17 | San José
San José is the capital of Costa Rica and probably the starting or return point of your trip. Unfortunately, San José is not a pleasant city and my advice is not to stay there too long. However, the city has a very special atmosphere, which is nice to discover during a little walk in the city.
Accommodation | Sleep Inn Hotel Paseo Las Damas
---
I hope this article on my 17 days road trip itinerary through Costa Rica, will help you prepare your visit! If you have any questions, feel free to ask me in the comments of the article. I'll be happy to answer them. 
Find also my other articles on Costa Rica.