Three friends, a road trip holiday in Montenegro, on an eight days itinerary. We offered ourselves a varied program: nature, beaches, emblematic cities and villages and a lot of sun.
Introduction Montenegro
Despite its small size (smaller than Belgium to give you an idea), Montenegro is endowed with a rich cultural heritage, we can discover splendid mountainous landscapes, medieval villages, some beautiful beaches and five national parks. It is located in the heart of the Balkans, at the edge of the Adriatic
This country is only independent since 2006. It used to belong to the former republic of Yugoslavia, then became part of the community of states of Serbia and Montenegro and finally got its independence a little more than 10 years ago now.
If you are looking for a destination combining mountains and sea, but also a cheap destination, well I think Montenegro is what you are looking for!
Practical information
In Montenegro, we pay in euros.
The distances from one point to another are not long.
A rather affordable country.
My 8 days itinerary through Montenegro
Day 1 & 2 – Bay of Kotor (2 nights) : Perast, Kotor & Tivat.
Day 3 to 6 – Petrovac (3 nights): Visit of budva, Stari Bar, Sveti Stefan and beach time.
Day 6 to 8 – Ulcinj (2 nights).
Day 8 – Lake Skadar and visit of Podgorica.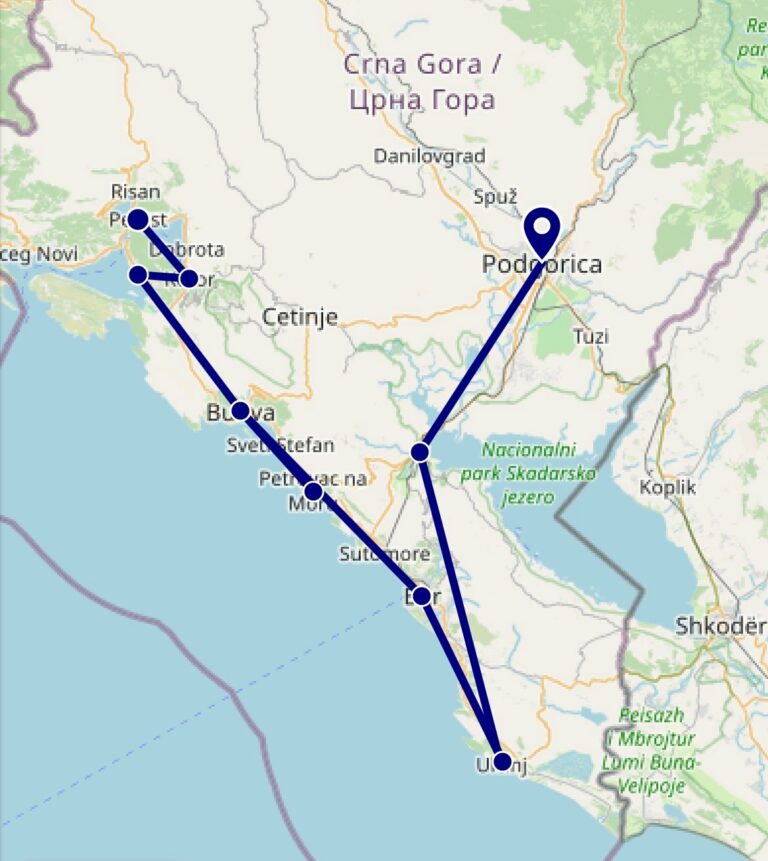 🧡 My favorites from this trip:
Perast
Stari Bar
Skadar Lake
My budget for 8 days in Montenegro for 3 people
Flight : From Brussels-Charleroi to Sarajevo with Ryanair, €140 person round trip
Hotels : ± €65 per night (in total, €442 for the 7 nights, that is €147 per person)
Restaurant: ±€500, in total, or €166 per person.
Transportation: €210 for public transportation (train, bus, cab), or €70 per person.
Car rental: 135 for 6 days, or €45 per person.
Gasoline: €45 for 6 days, or €15 per person.
Average for a 7 nights trip = ±€1550 or ±580 per person, excluding activities.
A trip, more than reasonable. 👍
Car rental in Montenegro
To be able to move easily through the country, I went to Kombo Rent a Car.
Kombo Rent a Car offers car rental services in Montenegro, at competitive rates and special conditions for regular customers. The agency offers a wide range of additional services. It offers car rental services at Tivat airport, Podgorica airport, as well as throughout Montenegro, at the request of the client.
I was super satisfied with the agency that I recommend without hesitation! 👍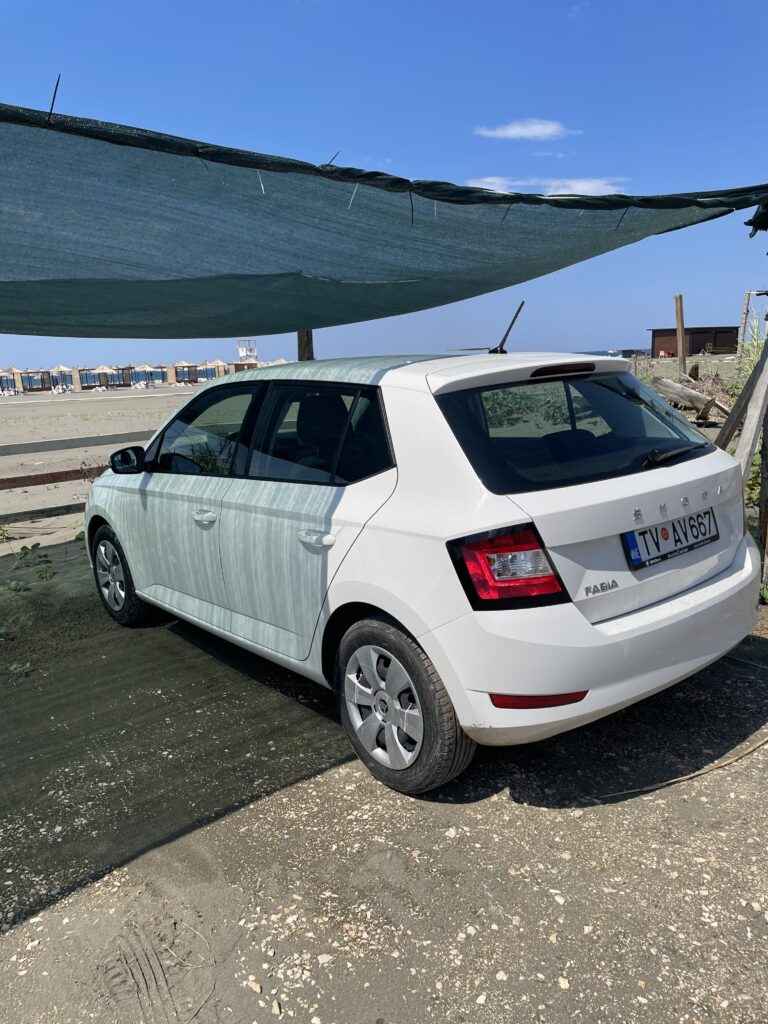 Day 1 & 2 | The Bay of Kotor : What to see and what to do
Kotor – The jewel of Montenegrin coastline
The old town of Kotor is one of the most popular places in Montenegro, and for a good reason. It is located in a beautiful mountainous setting. With the huge Bay of Kotor on one side and a medieval castle on the other, the village of Kotor looks like a fairy tale.
What to do in Kotor?
Get lost in the narrow streets, the old town can be visited on foot without any problem.
Kotor Serpentine Road – If you are strong-willed and confident in your driving skills, the Kotor Serpentine is the most spectacular stretch of road in Montenegro. With no less than 16 hairpins turns, it's a real head-scratcher, but the views of the bay are worth it. On a clear day, you have a perfect view of Kotor, Tivat and the entire bay, lined with unreal-looking folded mountains. All along the road, there are designated viewing areas where you can stop and take a picture. Be careful when you stop on the shoulder and drive carefully!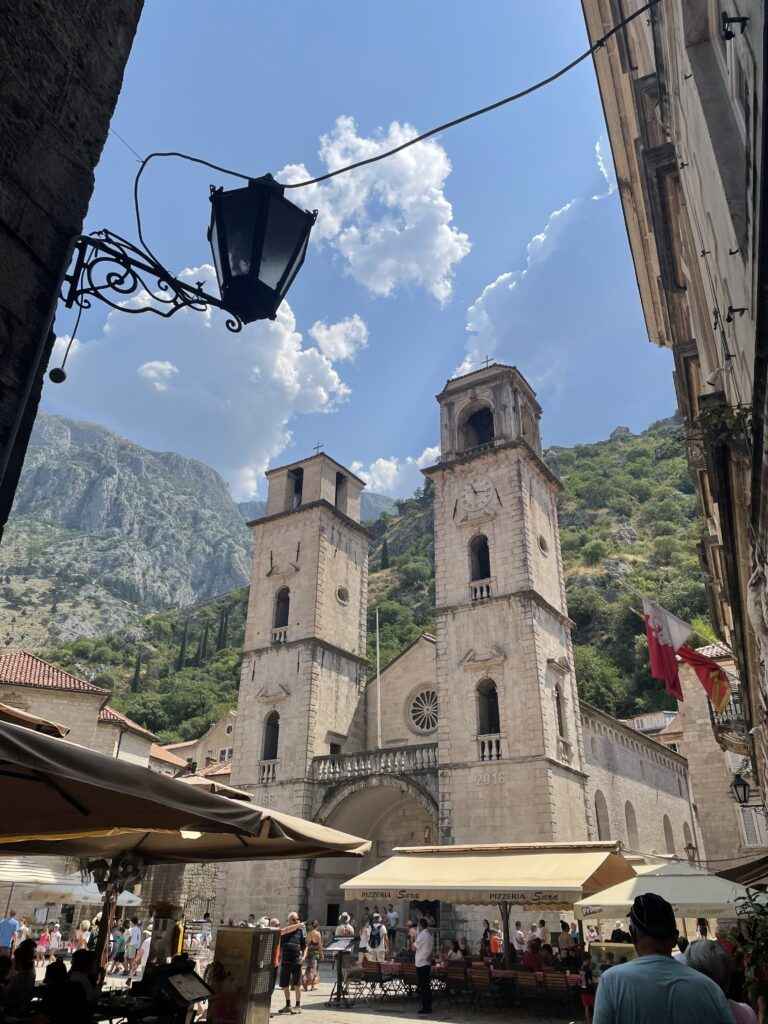 My travel tip in Kotor
If you are looking for a good place to eat, go to Cesarica restaurant. The restaurant offers local and European specialties such as grilled fish, meat soup and many more.
For a good ice cream shop, go to Marshall's.
Perast (favorite place)
Perast is my favorite place on the bay and is much smaller than Kotor and, therefore, much quieter. It is the oldest village in the mouths of Kotor. The town is right on the water and there are many nice cafés overlooking the water. In the town, there are a few churches to visit, or you can walk through the winding streets and find beautiful abandoned buildings and some incredible views. There are also boat trips to the small island of Our Lady of the Rocks.
What to do in Perast?
Stroll along the waterfront. Perast is tiny, with one main street running along the waterfront and a number of narrow streets that wind inland up the hill. It takes about an hour to discover all the beautiful Venetian mansions, squares and Catholic churches whose bells no longer ring.
Take a boat to Our Lady of the Rocks and visit the church. One of two islands just off Perast (the other island is closed to the public), Our Lady of the Rocks is home to an exuberant Catholic Church. It is honestly one of the most beautiful religious buildings in the Balkans, and it is worth the short boat ride. Count €5 from Perast. From Kotor, several organizations offer tours of 2 or 3 hours, including the church and the quick crossing of the city of Perast.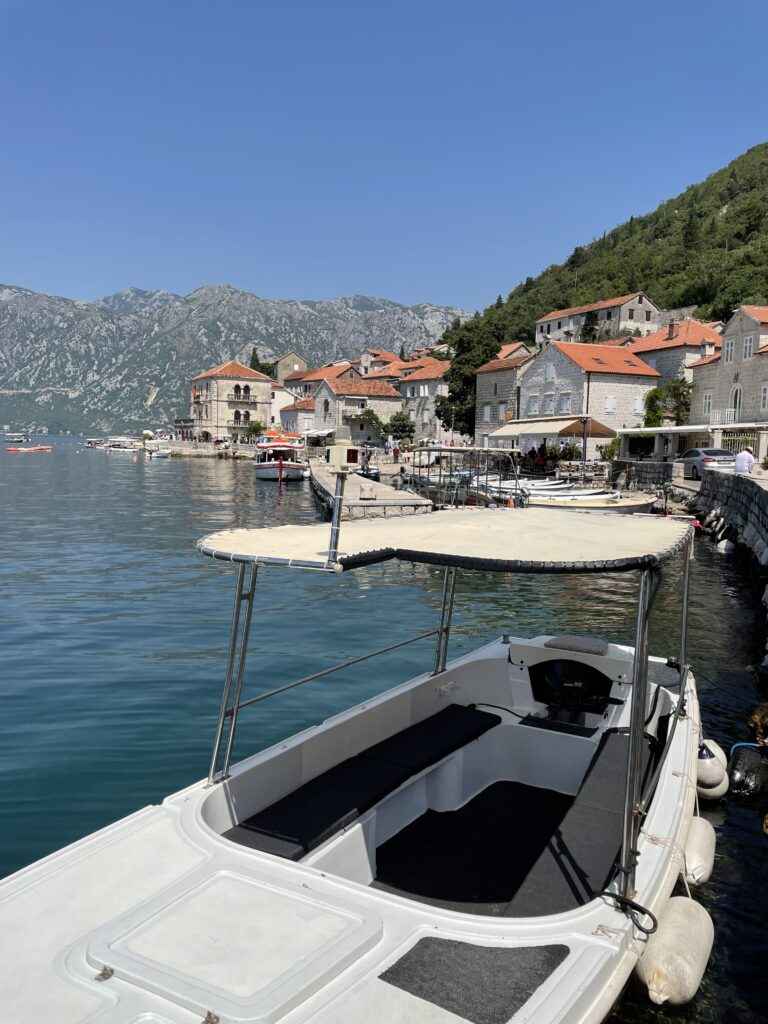 Tivat
We went to Porto Montenegro, but were disappointed. There is not much to see. There are a lot of resorts for big budgets. The city is not really authentic. Everything has been developed for vacationers.
Day 3 to 6 | 3 nights in Petrovac
Our first stop on the famous Montenegrin coast, Petrovac, did not disappoint. Petrovac is tiny and relatively unknown compared to other seaside towns in the region, but it still has a beautiful promenade and a white sandy beach. A 16th century Venetian fortress guards Petrovac's modest harbor and is a nice place for an evening stroll.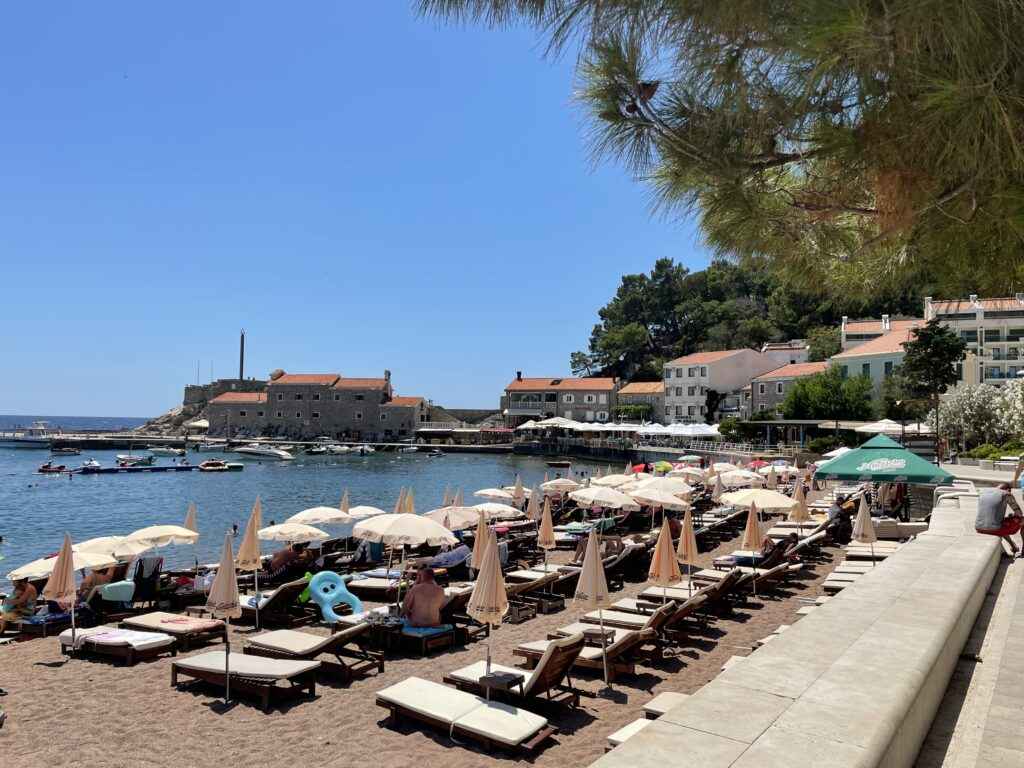 Accommodation in Petrovac | Vila Vukotic
Charming apartment with all the necessary facilities for a pleasant stay. A big congratulation to the hosts of this place! So nice, helpful and accessible!
Budva
Budva has become extremely popular in recent years and although it has an old town, the new town is full of tourists, bars and traffic. The city is considered the Montenegrin Saint-Tropez.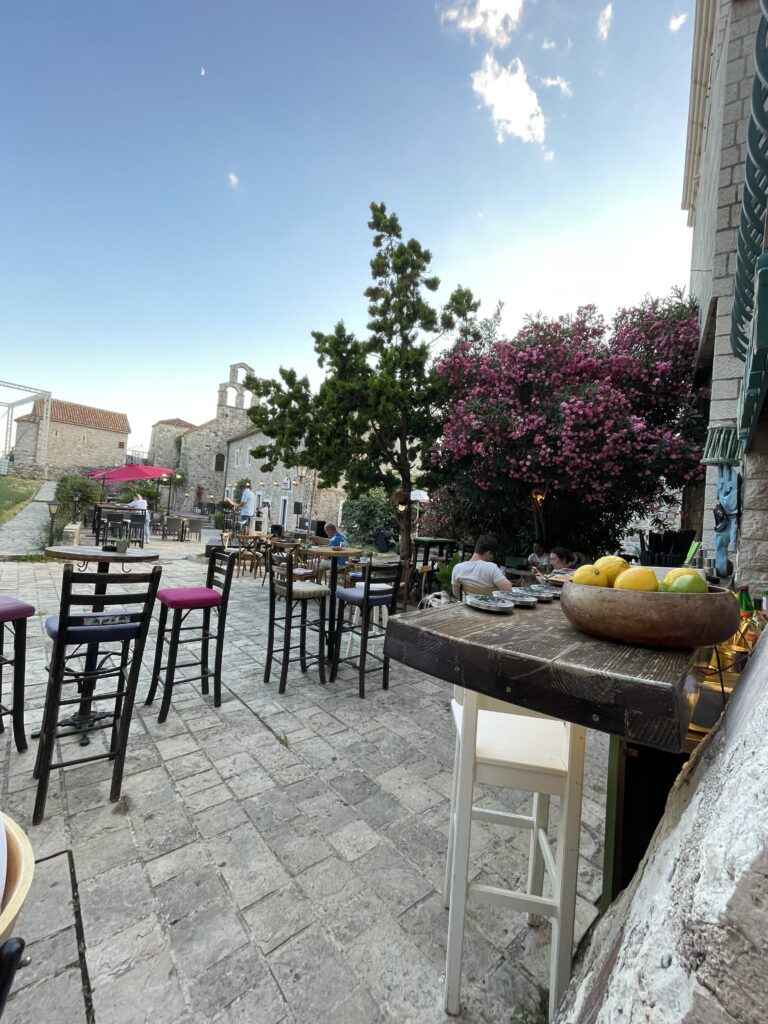 My travel advice for Budva and Petrovac

Restaurant | Konoba Feral
This restaurant offers a warm and traditional atmosphere. The menu offers a wide variety of Mediterranean dishes, but the fresh seafood gets rave reviews. For me, I had the squid ink risotto, which was excellent. The octopus is very good too!
Beach | Lucice
If you are looking for a nice beach, you have to go to the one in Lucice. The beach has bars nearby. You have to walk to the beach or pay for parking (4 euros). Sunbeds are available (for a fee).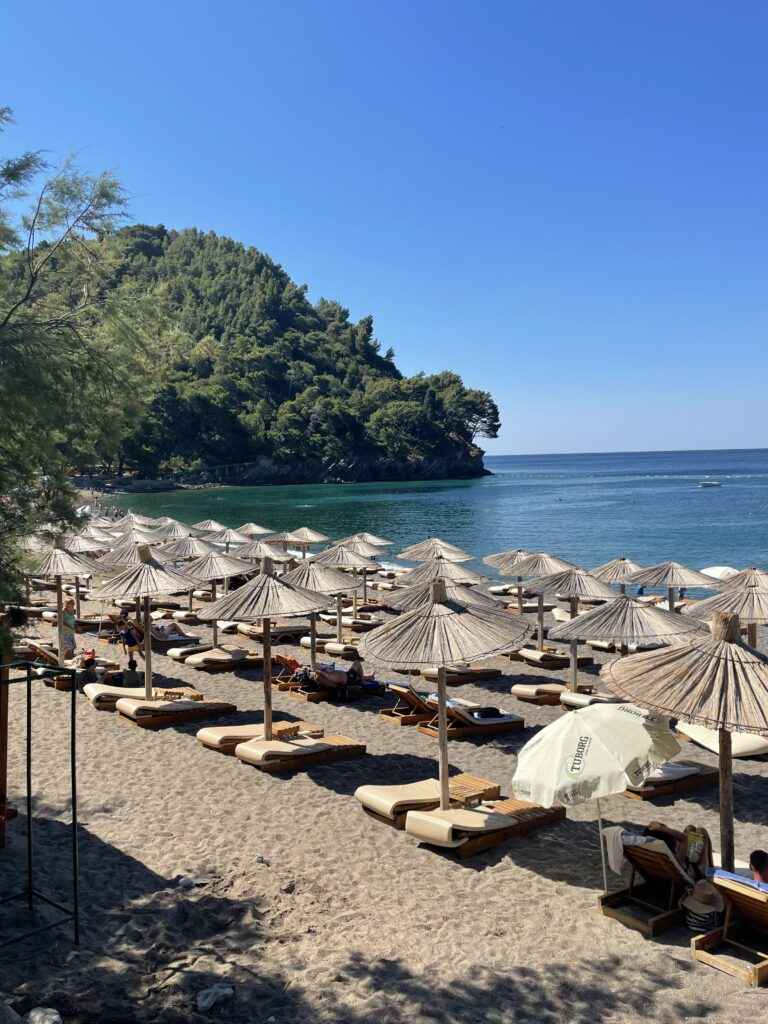 Sveti Stefan
While in Budva, don't miss the little island of Sveti Stefan.
10 km south of Budva and visible from the road, you can see the island of Sveti Stefan. Also known as the pearl of the Adriatic and one of the highlights of the Balkan countries, it has been used in recent decades to promote tourism in Montenegro.
If you want to know and visit the island in depth, you must be a guest of the luxury resort.
Since the visit of Yugoslav President Tito in the 60s, many celebrities have been seen on its beaches. Spending a night in one of the simplest – and cheapest! – costs about €1,000.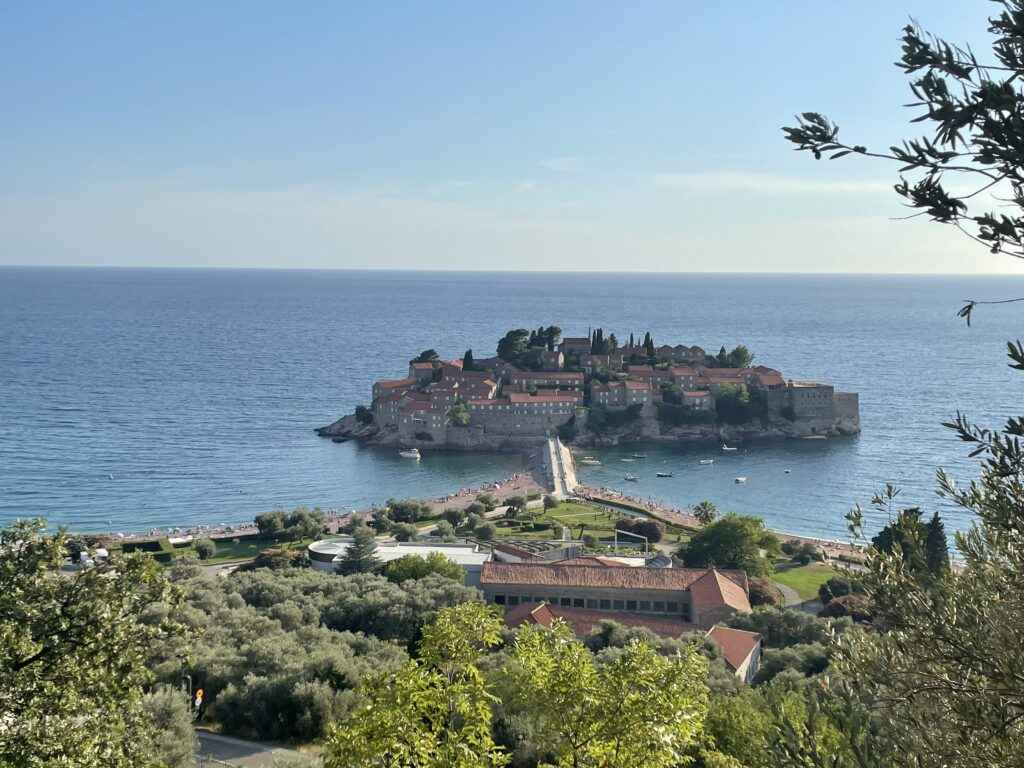 Day 5 to 8 – Departure to the South of the country (Ulcinj)
Stari Bar (favorite place)
On the way to our final destination, Ulcinj, we visited Stari Bar (Old Bar) which is the historical part of the coastal town of Bar. Far from the hustle and bustle of the Bay of Kotor, it is one of the most idyllic places to visit in the country.
Located in the southwest, this town was once ruled by the Byzantines. Its ruined fortress offers one of the most beautiful views in Montenegro with the backdrop of Mount Rumija. The city itself has been the scene of many battles (mainly against the Ottomans) and has therefore been destroyed and rebuilt several times. It is a great place to take a lunch break.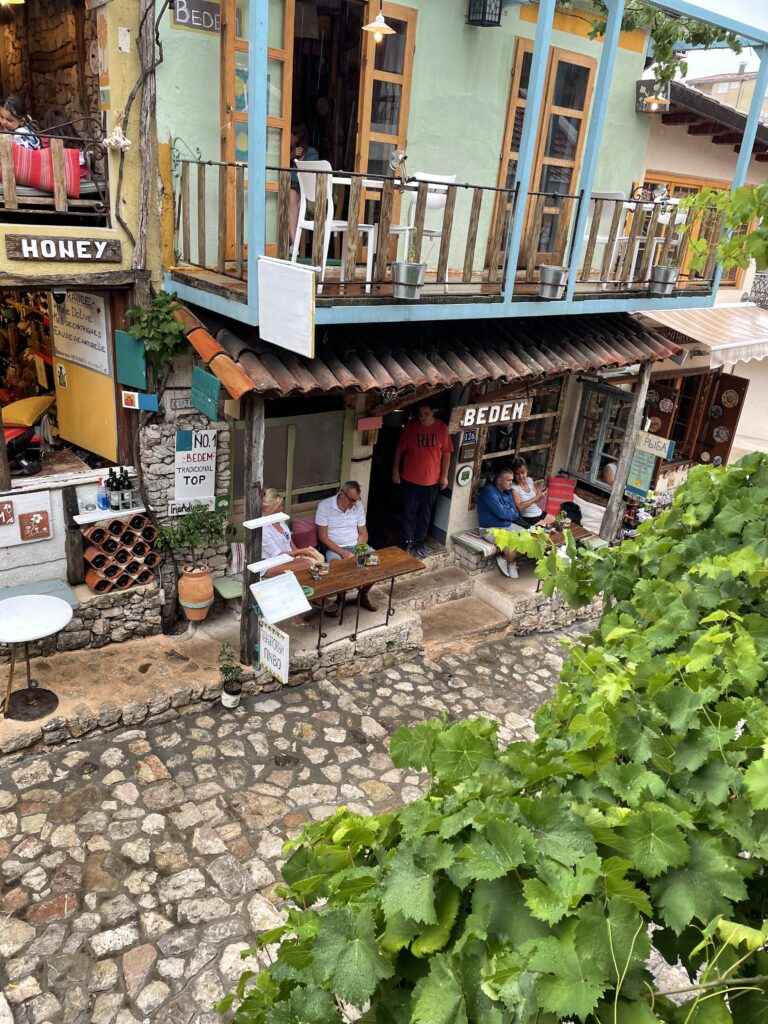 Just before going to Stari Bar, you shouldn't miss the beautiful Orthodox Church of St. John Church. This Orthodox cathedral built in 2016 is not to be missed if you pass through Bar. Majestic, the interior is richly decorated with frescoes, marbles. I was impressed.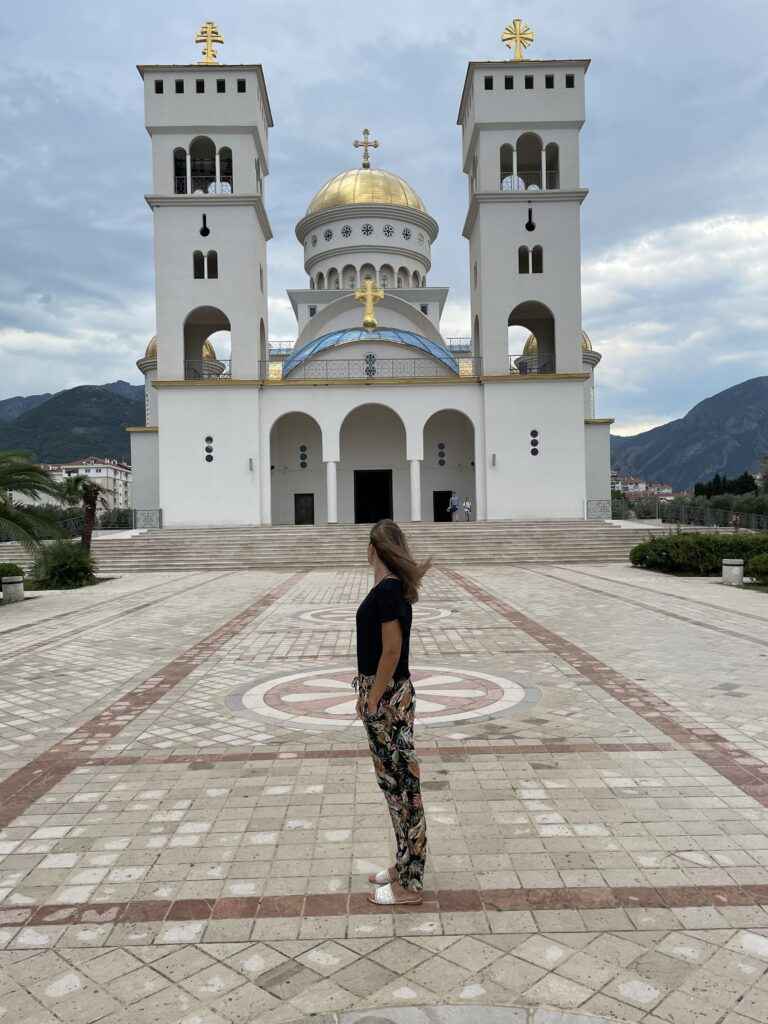 My travel tip in Stari Bar
Restaurant | Dino, a small typical tavern for top quality grilled meat!
Ulcinj
This small town is located on the coast, just north of the border with Albania.
During the summer months, as on the whole Montenegrin coast, the town becomes very lively and spending time on the main beach will not be much fun. But the old town is charming.
While most of the beaches in Montenegro are rocky, Ulcinj has the advantage of having sandy beaches – and the longest sandy beach in the whole country!
Ulcinj also has an old walled town on top of a cliff near the main beach where you will find many bars, restaurants and accommodation.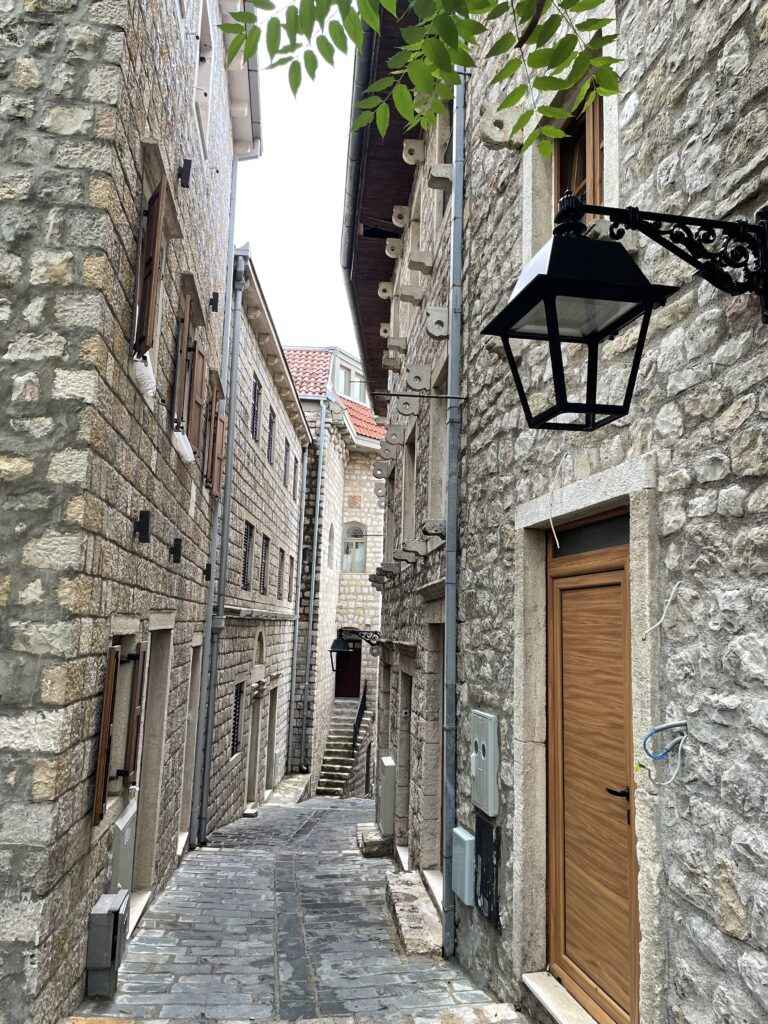 Accommodation | Teuta Apartments
The accommodation is located in a quiet area, 15 minutes walk from the city center. The terrace (available for all guests) offers a great view of the seaside and the old town. There is also a shared, but a refrigerator is available in the room.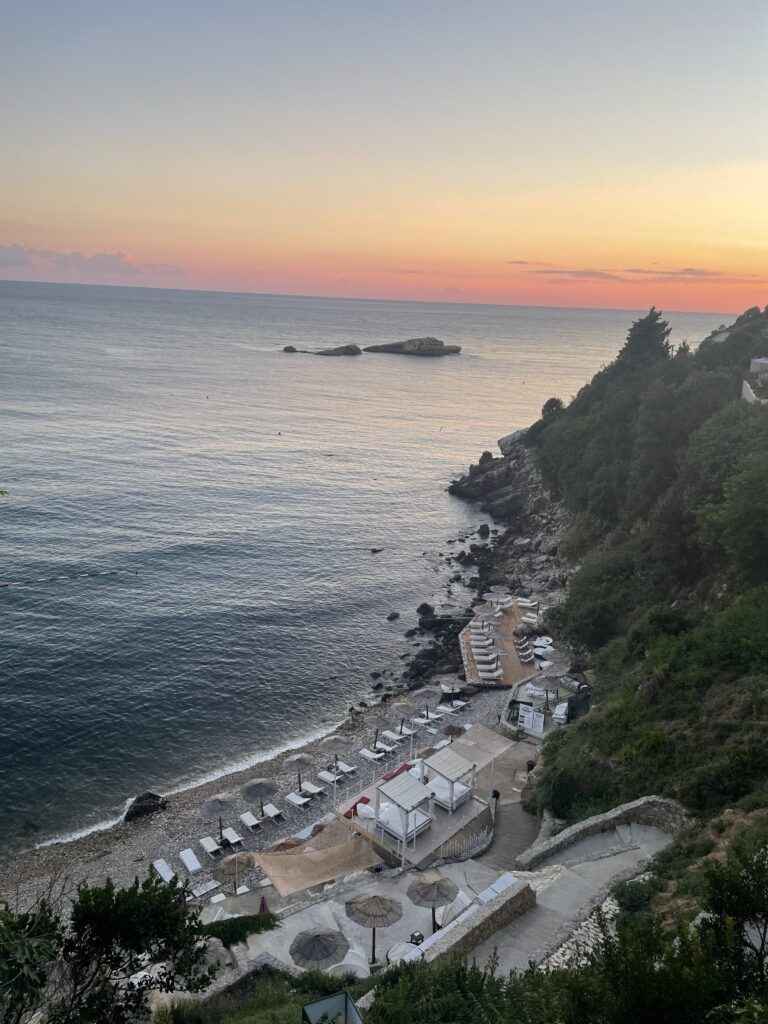 My travel tip in Ulcinj
Restaurant – Dulcinea, located in the old town of Ulcinj.
Skadar Lake (my favorite)
If you are going to Lake Skadar, you will surely pass by Vizpazar, as it is the popular starting point for boat trips around the Skadar Lake National Park. Vizpazar is perched on the edge of the vast lake shared by Montenegro and Albania.
We opted for a 2-hour boat ride via the agency King fisher. We had a good time !
Lake Skadar is the largest freshwater lake on the Balkan Peninsula and one of the largest national parks in Montenegro. It is extremely famous for the diversity of its flora and fauna. The lake itself is unusual for the mutual vicinity of different life zones and their feeding chain.
There are many species of birds. It is said that 270 species of birds inhabit this lake. About 90% of the birds are migratory and of international importance. The river, forming one, meanders through the hills, in the greatest silence between water lilies and migratory birds.
It is a treat for nature lovers. This excursion is one of the most beautiful things I have ever seen on a trip.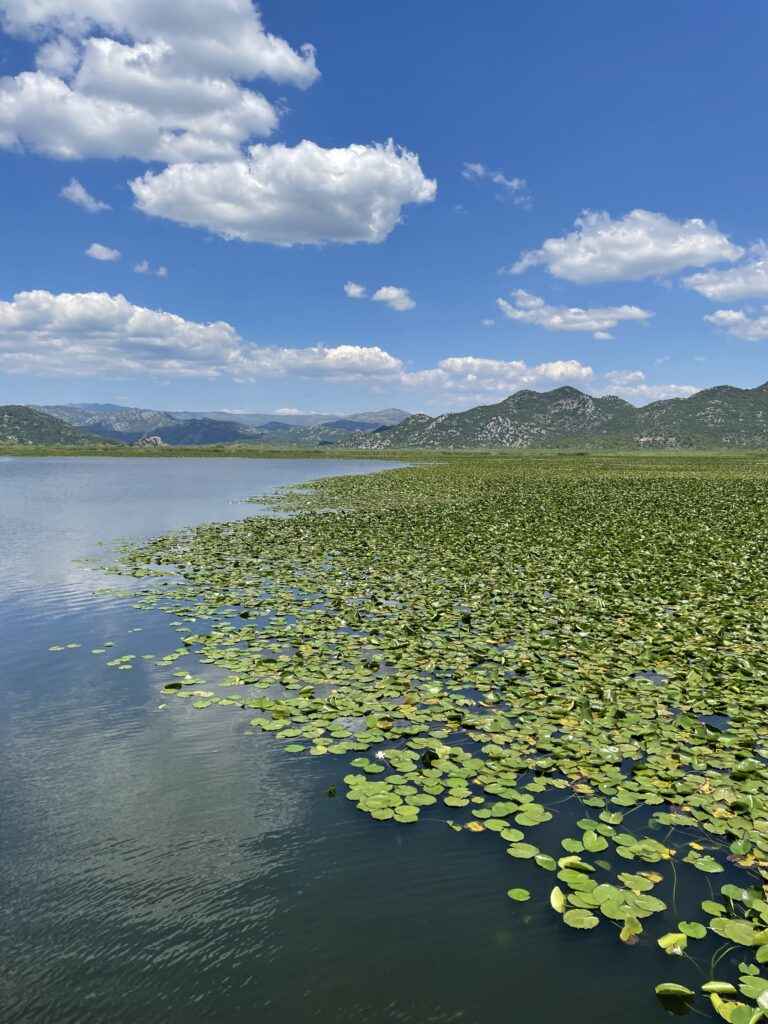 Where to park your car in Virpazar?
As soon as you turn into the city from the highway, you will see a free parking area on the left, along the river bank.
My travel tip in Vizpazar
Restaurant – Silistira, restaurant on a barge and delicious dishes.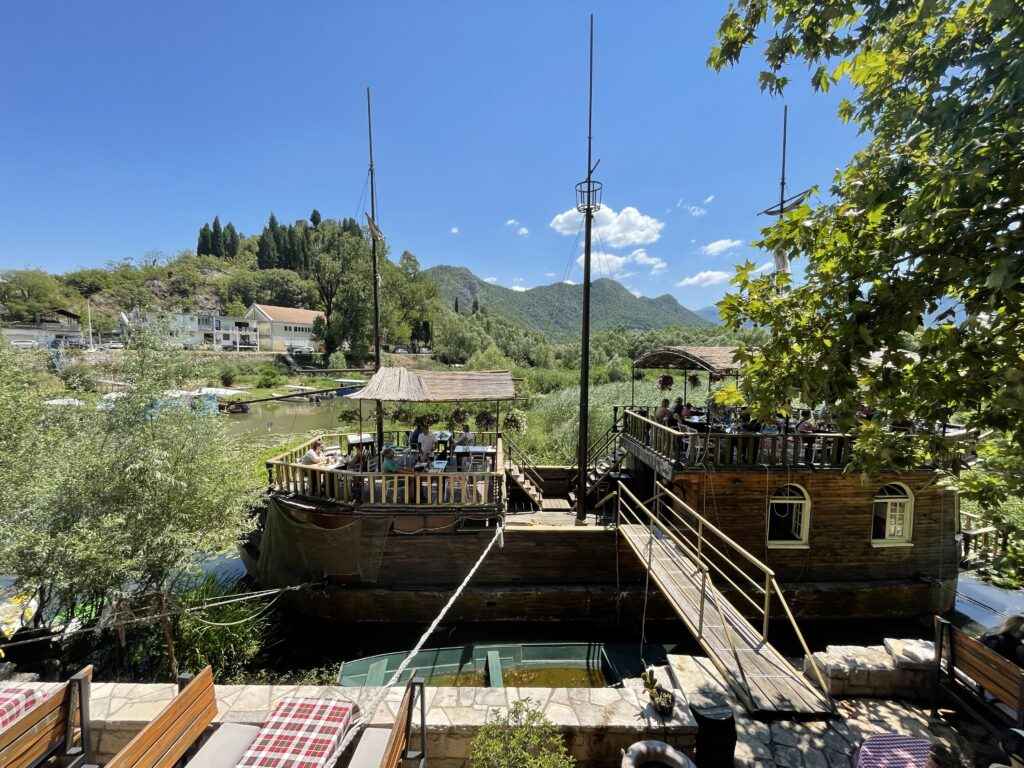 Podgorica
Before going to the airport, we wanted to visit the capital, Podgorica. Personally, I don't advise you to stop there. It is a ghost town with little interests. I did not like this city.
Extra to do in Montenegro
Wine tasting in a vineyard
We did not do it, but on the outskirts of Podgorica are the vineyards of Plantaze, a regional brand and leader in the region with over 17 million bottled products sold per year, 90% of which is wine, in 35 countries around the world.
---
I hope I was able to inspire you and that this article on my MONTENEGRO 8 DAYS ITINERARY pleased you. Discover also my article on Dubrovnik and Bosnia.
Don't hesitate to leave a comment. 👍