Portofino, the little Italian Saint-Tropez
If there is one place that should not be missed in the north of Italy, on the Mediterranean coast, it is the Ligurian Riviera and especially the picturesque village of Portofino. Located only 30 km from Genoa and 50 km from Cinque Terre, the town looks like a little Italian Saint-Tropez, la dolce vita on top of that.
We enjoyed our time here, which is in our opinion, a charming village.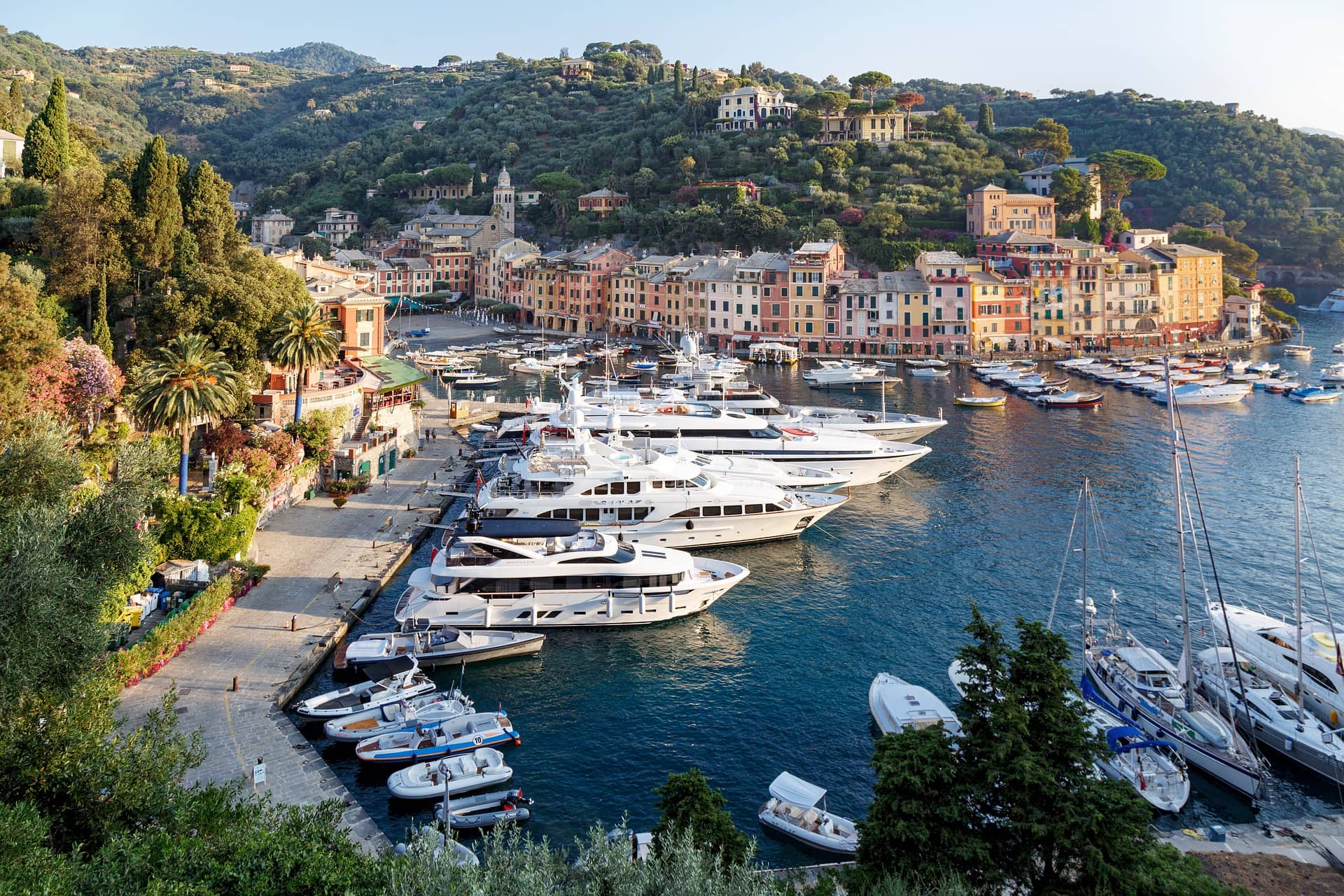 Things to do in Portofino
1 | Piazzetta of Portofino
Start your visit from the famous 'Piazzetta', which overlooks elegant shops, restaurants and bars and admire its old and colorful houses.
2 | Lighthouse of Portofino
Have a walk up the hill to the lighthouse of Portofino. On your way up, you will pass by the castle brown and the church of San Giovanni. You will also come across beautiful viewpoints on the way up. At the end of the way, you will arrive at the lighthouse, where you can enjoy a drink with a sea view.
3 | Baia Cannone
Walk to Baia Cannone, which is one of the most Instagrammable pictures of the town. On your way, you will probably pass by San Martino church.
If we had more time, we definitely wished to spend more time here.
| Note: If you come by car, there is only one parking at the entrance of the town, and that parking is very expensive.
My Tips & Tricks
Have a drink at wine bar Jolly. We ordered two drinks and received all kinds of little things to snack on with our drinks. The situation is also really nice just in front of the port.
When in Portofino, you can easily go to the Cinque Terre. For more information Italian trips, click here for more articles.
Pin it!