After Monteverde, our roadtrip in Costa Rica continues towards the Pacific Coast and more precisely to Santa Teresa in Costa Rica. Santa Teresa is a great destination because of its relaxed atmosphere, its incredible beaches and its entertainment places. Find out in this article about the things to do in Santa Teresa and Montezuma in Costa Rica.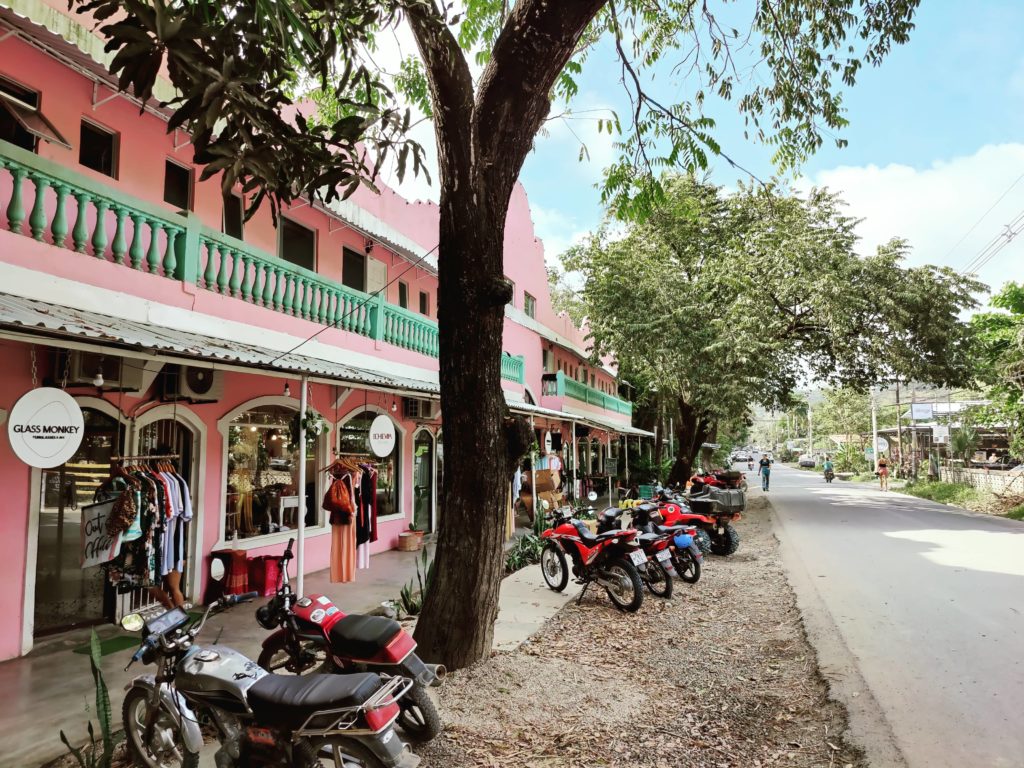 However, what I didn't like here was that one main, noisy road in the center of Santa Teresa. It's a dirt (and rocky) road, very dusty and very busy. All the shops are on one side or the other.
Santa Teresa is also quite touristic, the prices at the restaurant surprised us for a country like Costa Rica. We can compare the prices to those in our own country. My general opinion about that beach town is mixed.
We spent in total 4 nights in Santa Teresa, but if I have to do it again I would have spent 2 nights in Santa Teresa and 1 or 2 nights in Montezuma, which was a good surprise to me. Below you'll read more about that town, which I really appreciated.
How to get to Santa Teresa? 🚘
Santa Teresa is a bit more difficult to access. The easiest way to get there is by car and especially with a 4×4. The roads are in bad conditions and are not paved.
If you come from La Fortuna or Monteverde you have 2 options to get there.
Either you take the ferry with the car on it in Punarenas which will take you to the other side in about 1h30, or you can bypass the sea by the road. In the end, the time of the trip is almost the same by road or ferry.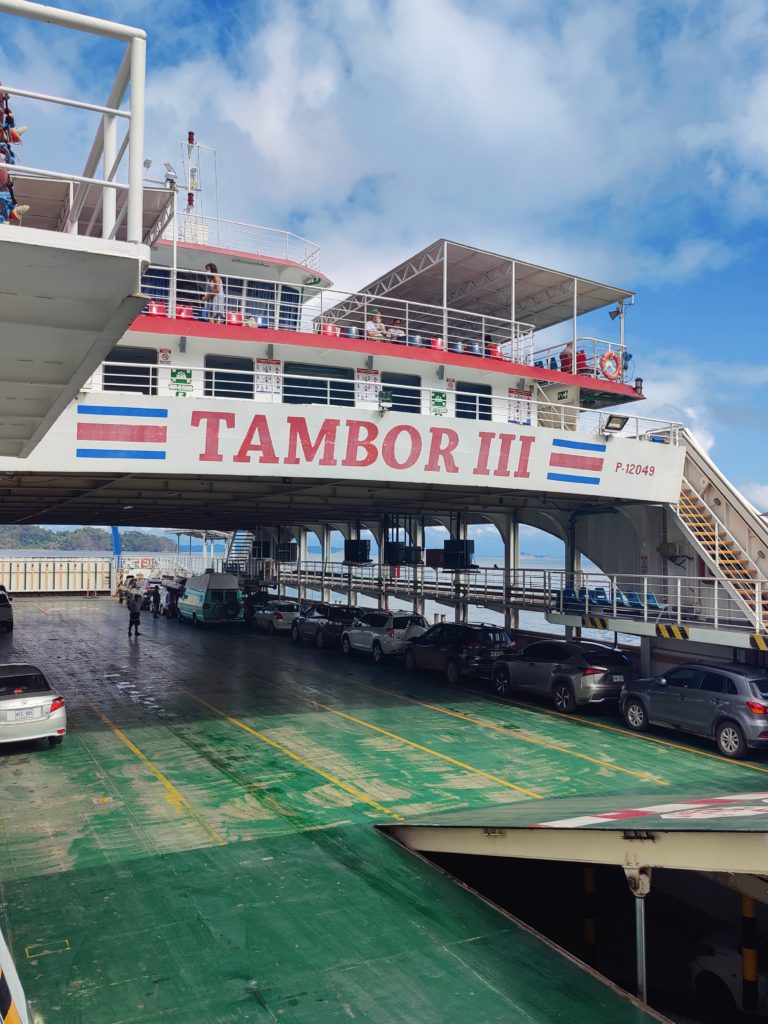 The big plus by taking the road is that you will avoid paying the ferry. Moreover, the landscapes by the road are magnificent. 🤩
On the way to Santa Teresa, we bypassed the sea by driving along a road, and on the way back we took the ferry as we were going to Manuelle Antonio. It was the most logical choice.
Tip – You want to take your car on the ferry? Then I suggest making a reservation a few days in advance. You can do it with a credit card. In "Tipo de Vehiculo" you have to select "Vehículo Liviano" if you have a 'normal' car. If you want to book online, click here.
| The ferry costed us around 22 euro.
What to do in Santa Teresa? 🧐
Unless you like surfing, Santa Teresa is not necessarily a place to do much or be very active. Rather, it's a destination to relax for a few days and do nothing. Here are some things we did. ⬇️
1 | Relaxing at one of the many beaches 🏖️
When in Santa Teresa, explore the beaches of Santa Teresa, Playa Carmen or Hermosa.
Playa Carmen is the city's main beach and this is where there is usually the most to do. A little north of Playa Carmen is Playa Santa Teresa. This area was recently built and has its own section of restaurants, hotels and stores. Playa Hermosa is located about 10-15 minutes north of the main strip of Santa Teresa.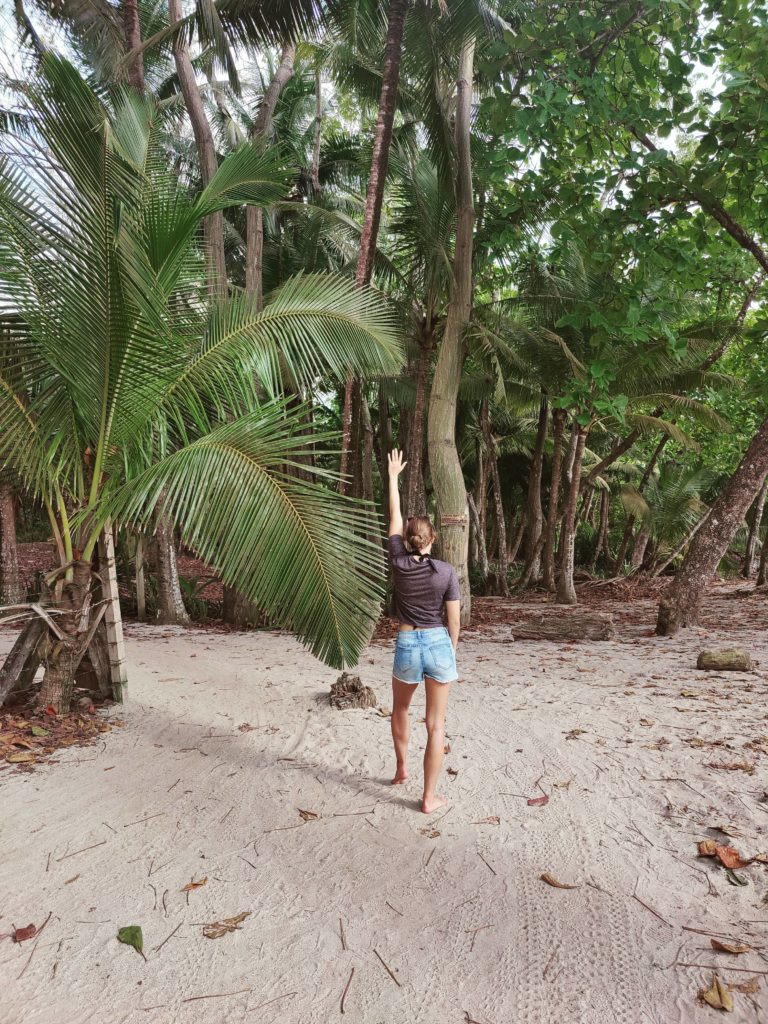 The highlight of Santa Teresa is its beautiful beaches. The town is built within walking distance of the palm-fringed sand. Homes and rentals also dot the steep hillside just beyond the main road. They offer great views of the ocean.
From five in the afternoon until six after sunset, it seems like the whole town comes out. Everyone gathers on the beach to watch the sunset.
2 | Take a surf lesson 🏄‍♀️
We took a surf lesson with Cocobolo Surf school which I highly recommend. The teacher was very nice and gave us good advices. He was constantly checking our moves and giving us advices to improve us. The course lasted approximately 1h30, including 30 min of explanation on the beach and 1 h of training in the sea. We had a wonderful time ! 
| The price was 60 euro per person for an individual course.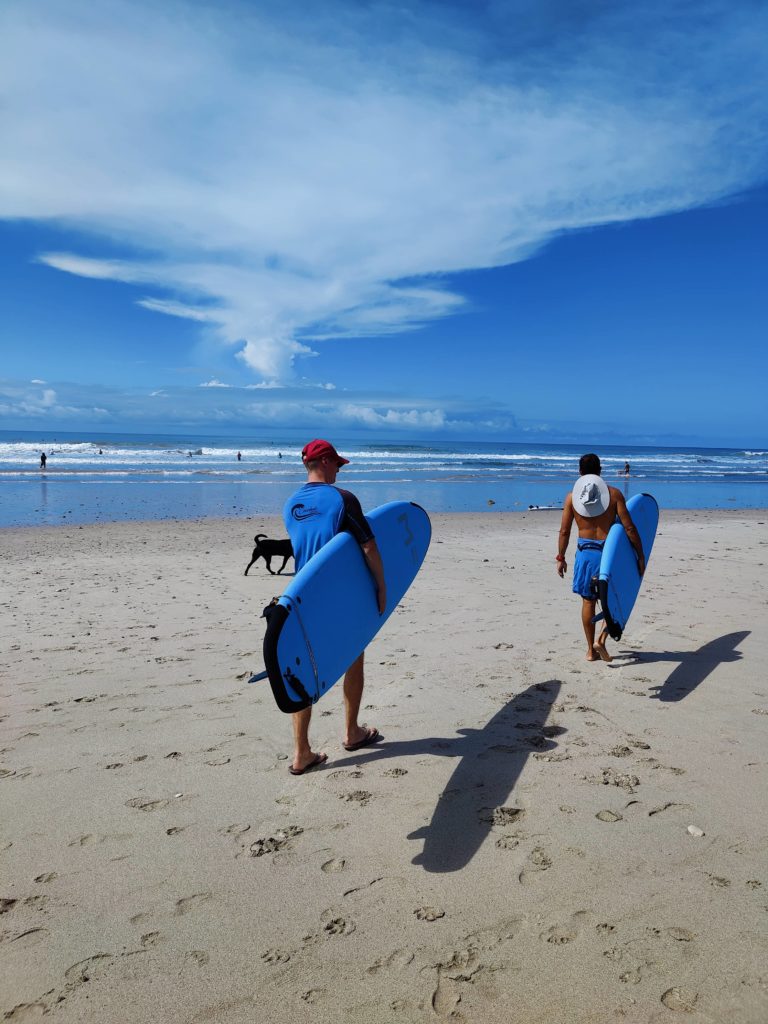 3 | Relax at the Banana beach bar 😎
A desire for cocktails, smoothies, good food and reggae? Go to the Banana Beach Bar. It's a very relaxing place to watch the sunset in the late afternoon with your feet in the sand. You can also spend a whole afternoon on their deckchairs, which are free. That's what we did, enjoying an entire afternoon relaxing on the beach with a delicious smoothie in the hand.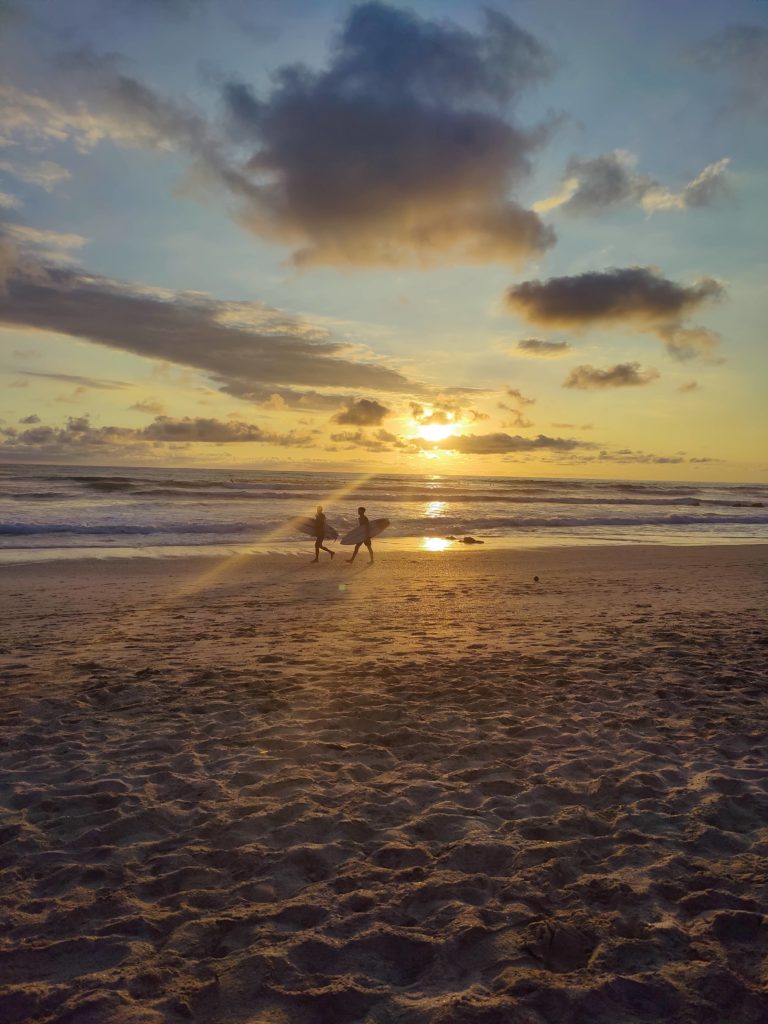 4 | Day trip to Montezuma
Montezuma 🧡
Montezuma is about 40 minutes drive from Santa Teresa. This is a great day trip that I highly recommend.
Montezuma is a quiet beach town with a bohemian vibe on the Nicoya Peninsula. It's a favorite for backpackers, yogis, surfers and people looking for an inspiring and peaceful getaway.
What to do in Montezuma? 🧐
1 | Walk around the village ☮
The small town of Montezuma is super charming. It has a lot of Caribbean influences. I recommend stopping here for lunch or a drink.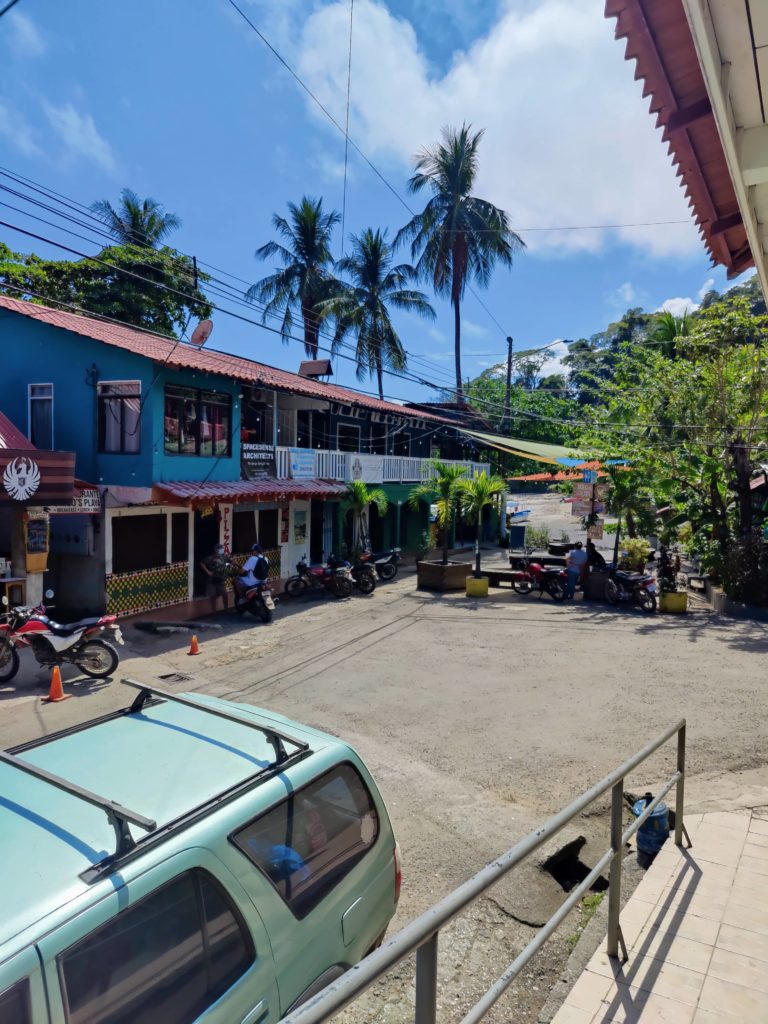 2 | Relax on the wild beaches of Montezuma 🏝️
Montezuma beach is also a great spot to spend the afternoon. We were alone on the beach the whole morning, surrounded by palm trees. It was an incredible moment. This beach is in my top 3 of the most beautiful beaches I have seen during the trip.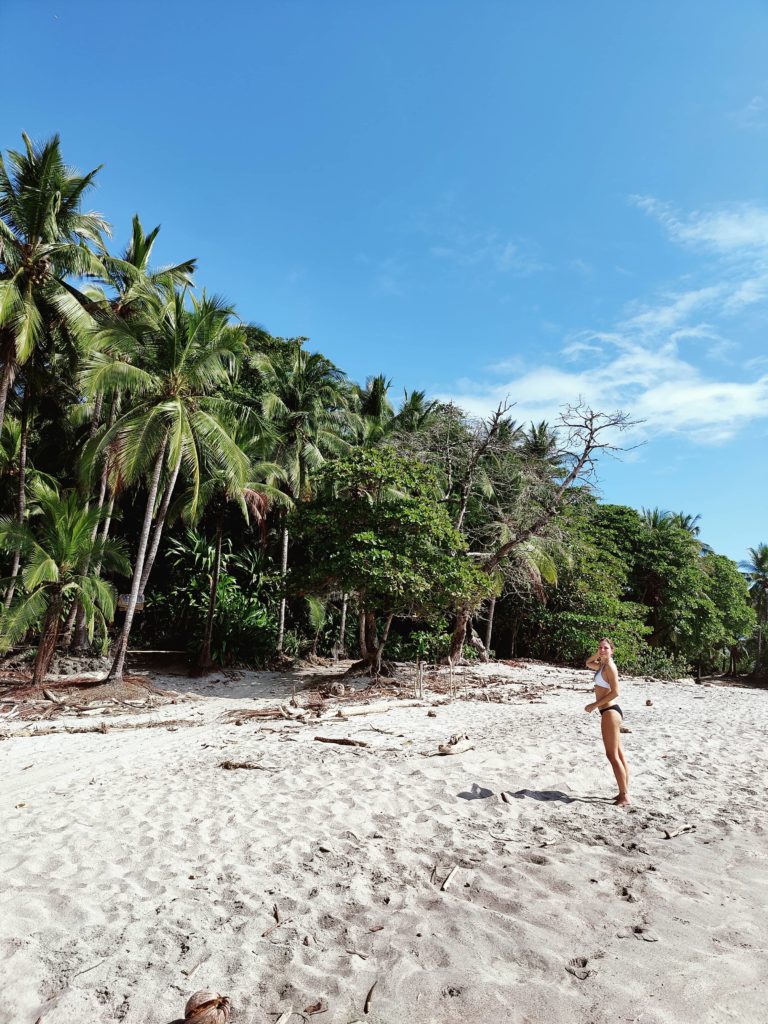 3 | Admire the waterfall of Montezuma 💦
How to get to the waterfall?
From downtown Montezuma, walk or drive about 0.5 km south to the small bridge across the Rio Montezuma. Just after the bridge, there is a trail and parking on the right. Parking costs about $2, otherwise entry is free. We parked on the road, so escaped the paid parking.
After a hike of about 20 minutes, you will reach the waterfall. Once There, you can swim in the cool water and make a lot of beautiful pictures.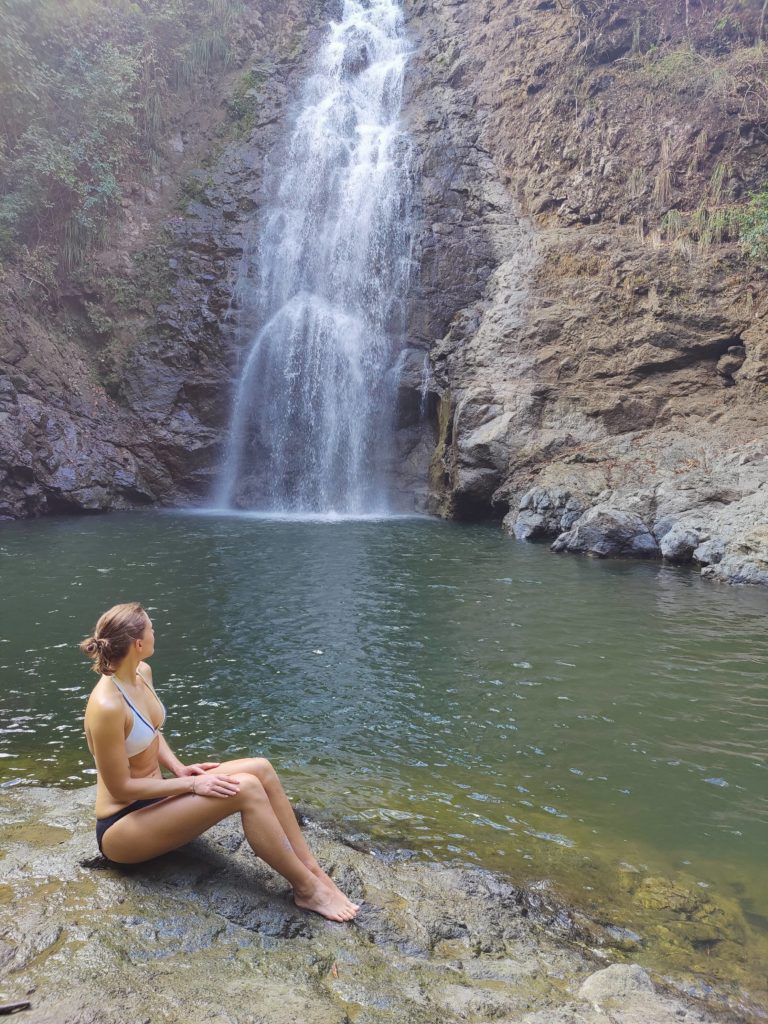 My good addresses in Santa Teresa 🍽️
Katana – If you're tired of eating local, this is the place to go. It's Asian food at its best! I had one of my best Pad Thai's as well as some great Bao's. 🍛 (see picture 1)
Chicken joe – Casual restaurant serving roasted chicken, tacos, ceviche and other Peruvian style items. We had a good meal, but we have to say, it's expensive for what it is. 🍗 (see picture 3)
Earth Café – A small café/restaurant that offers vegan or vegetarian dishes, including a smoothie menu. The atmosphere is casual. I had the best avocado toast 🥑 here so far! (see picture 4)
Café Social – Another great casual spot where we had breakfast. 🥞 (see picture 2)
Eat Street – A cozy place where you can order your food and drinks from four different booths (coffee, tacos/burritos/burgers, bowls and drinks). This place is very popular and crowded. 🍔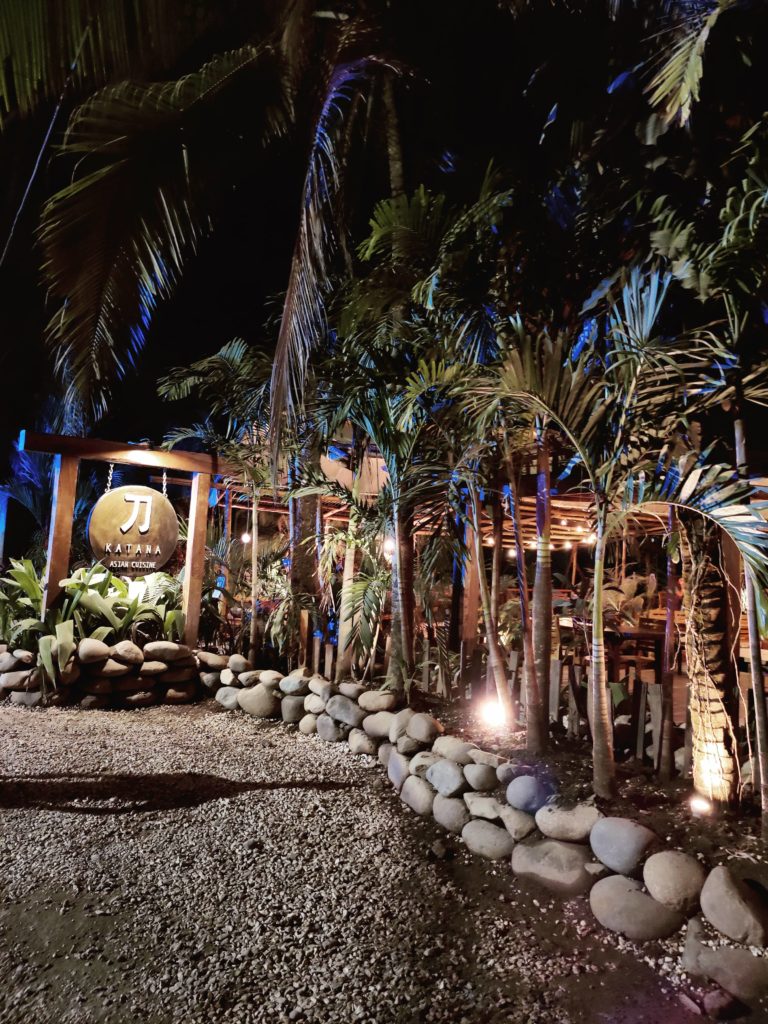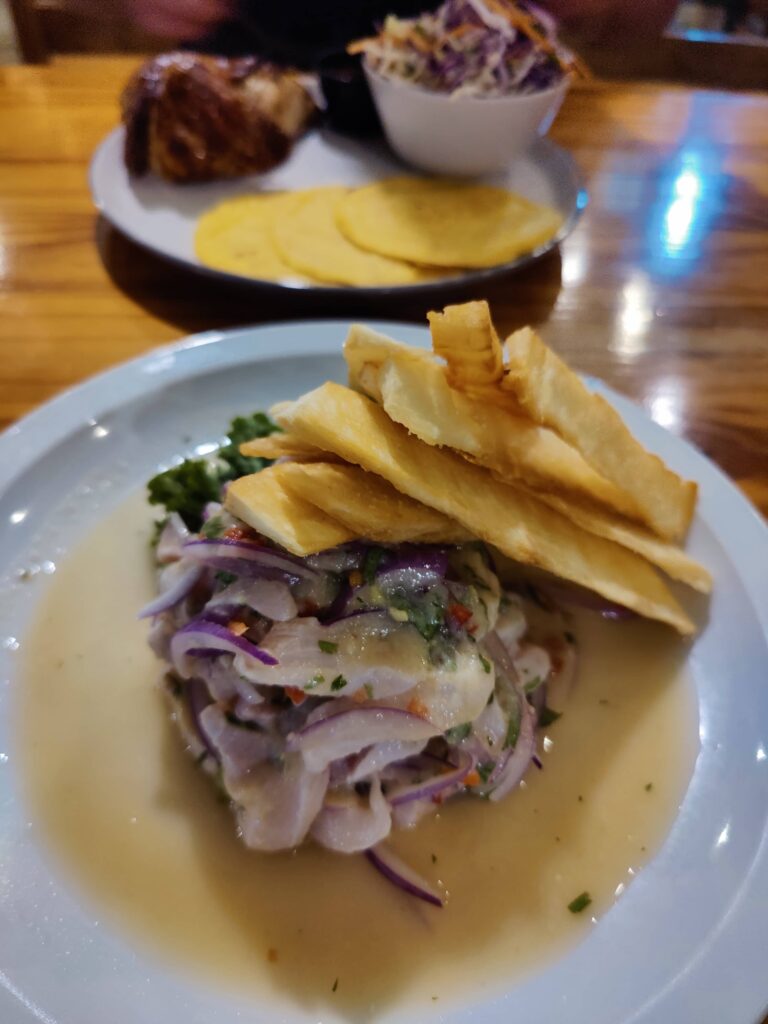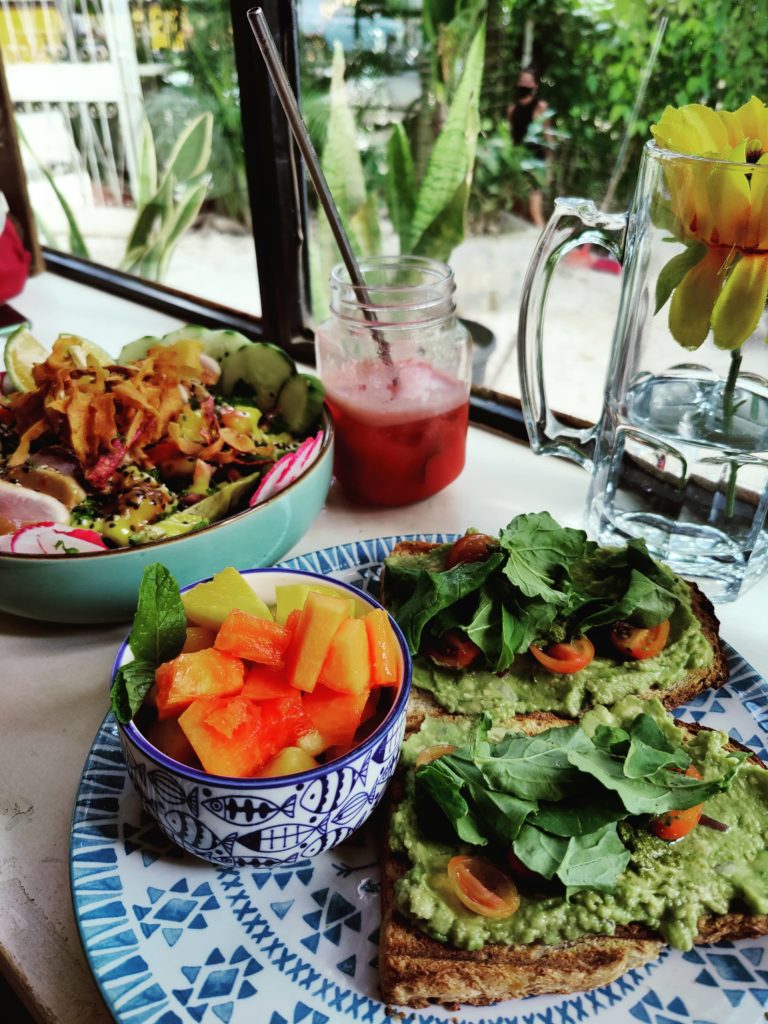 Where to stay in Santa Teresa? 😴
We stayed 3 nights at the Luz de Luna hotel, which is run by a really nice Belgian guy. The location of the hotel makes it an excellent value for money. It is located slightly behind the main road, which means, we were less disturbed by this main road.
Our room was quite large and all in wood with a nice terrace and hammock overlooking a nice garden.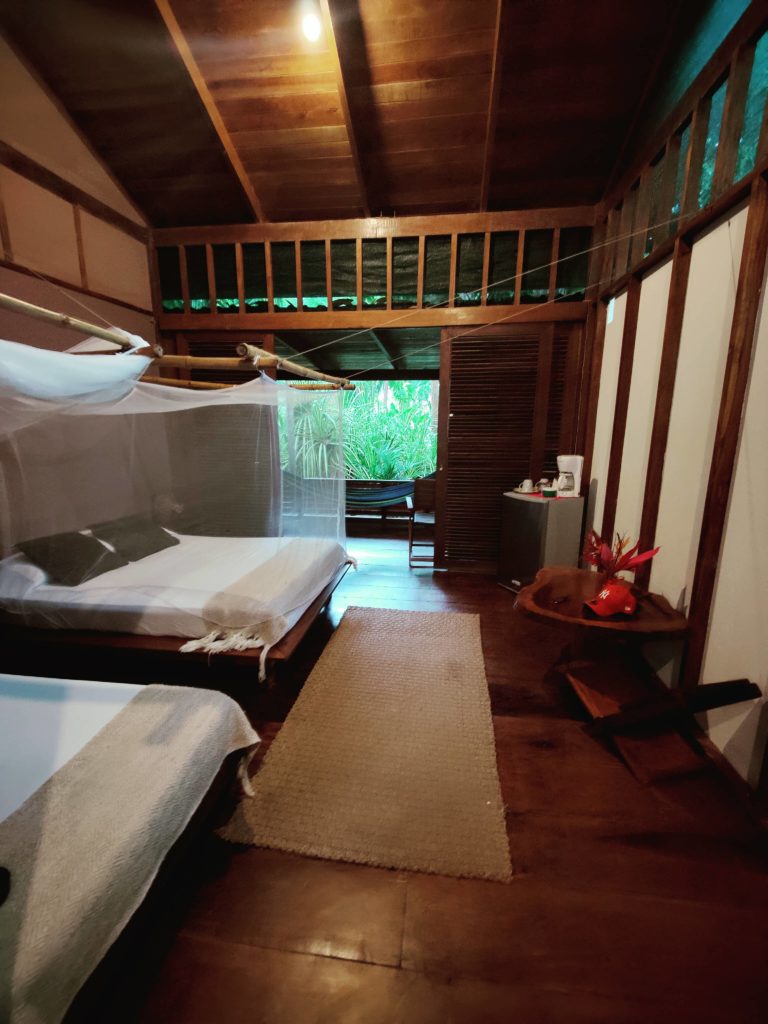 We loved waking up with the sound of the nature, like the ones of birds, monkeys, squirrels… I can only recommend this hotel. 🤩
---
I hope this article about the things to do in Santa Teresa and Montezuma in Costa Rica will help you prepare your visit! If you have any questions, feel free to ask me in the comments of the article. I will be happy to answer them. 
Find also my other articles on Costa Rica.
---
Want to save this article ? Pin it !