The gastronomy of the Canary Islands is undeniable. It is full of traditional specialties that seduce all those who wish to discover and taste new flavors. If you plan to visit them soon, I suggest you some of the most representative dishes that I had the pleasure to taste. Discover below some Canary Islands specialities as well as some good addresses.
The papas con mojo
This is undoubtedly one of the most emblematic starters of the Canary Islands. They are small potatoes cooked with the skin (papas arrugadas) accompanied by the famous mojo rojo sauce, made of paprika, garlic, cumin, oil and vinegar. Another popular island sauce is mojo verde, a sauce made with coriander, garlic and cumin.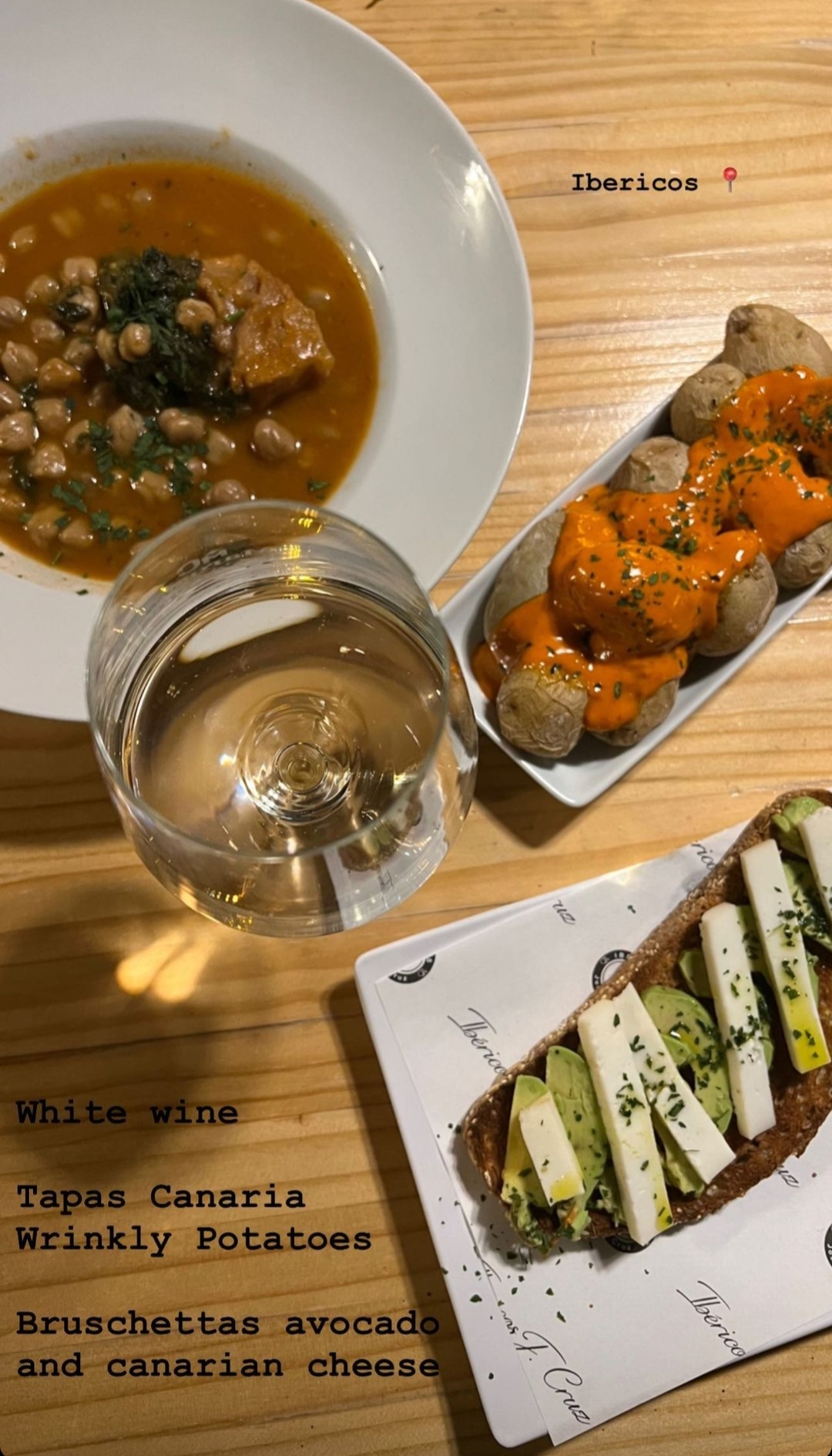 Queso asado con mojo (Grilled cheese with mojo)
This simple and absolutely delicious appetizer was born in La Palma. It is very simple to prepare: a Canarian cheese is cut into thin wedges and then grilled in the oven with some oil. To finish, the cheese is drizzled with mojo rojo or mojo verde sauce.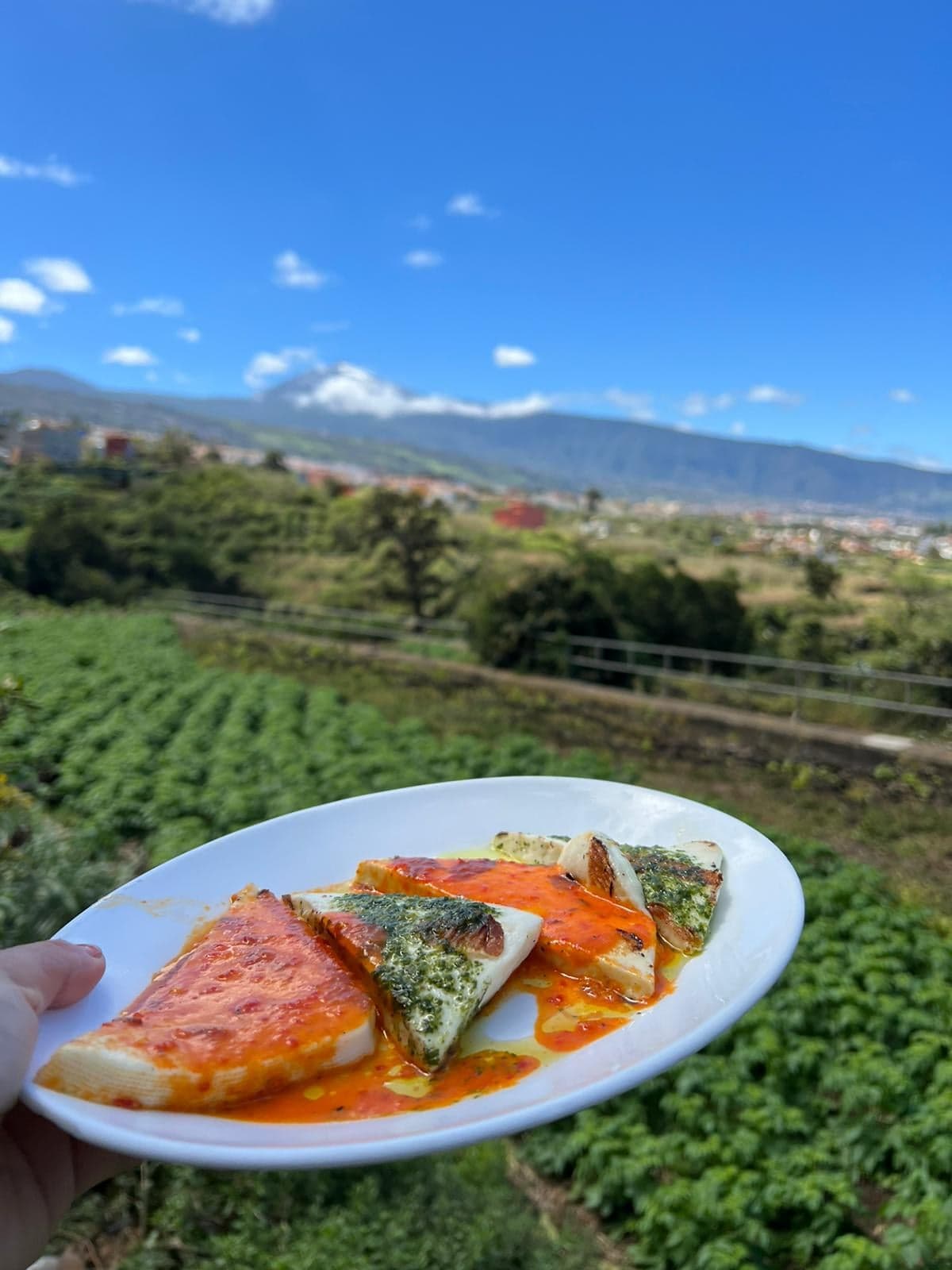 Escaldón de Gofio
This list would be incomplete without a recipe based on gofio, a flour made from roasted cereals (usually corn or wheat) widely used in the Canary Islands. Escaldón is an old recipe from Tenerife that consists of a meat or fish broth, to which gofio is added to form a kind of thick purée.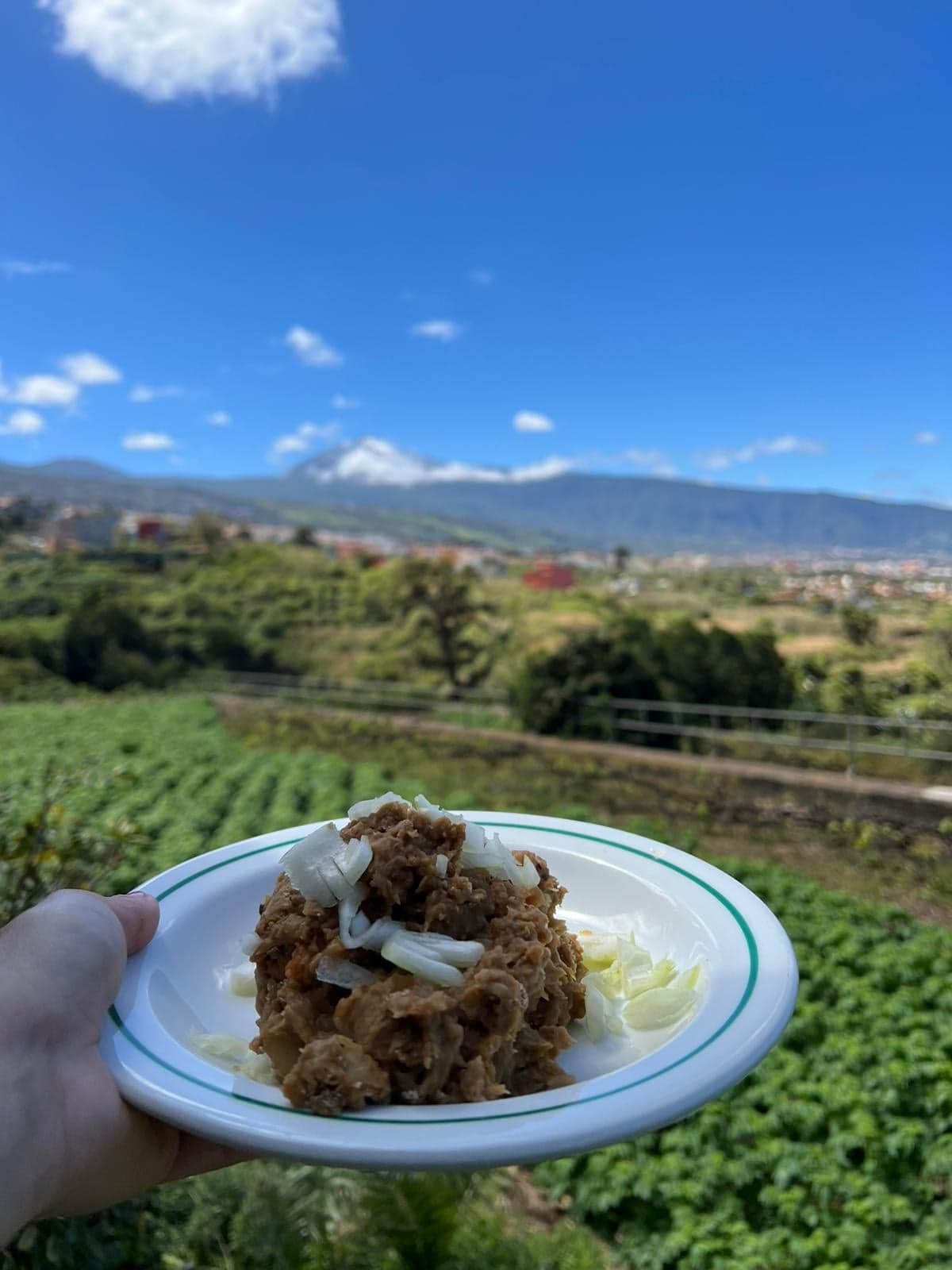 The Barraquito
This Spanish coffee specialty is served on the tropical terraces of Tenerife. The Barraquito is a combination of a creamy layer of condensed milk, a shot of espresso, possibly a shot of Licor 43, whipped milk, cinnamon and lime zest. It's delicious!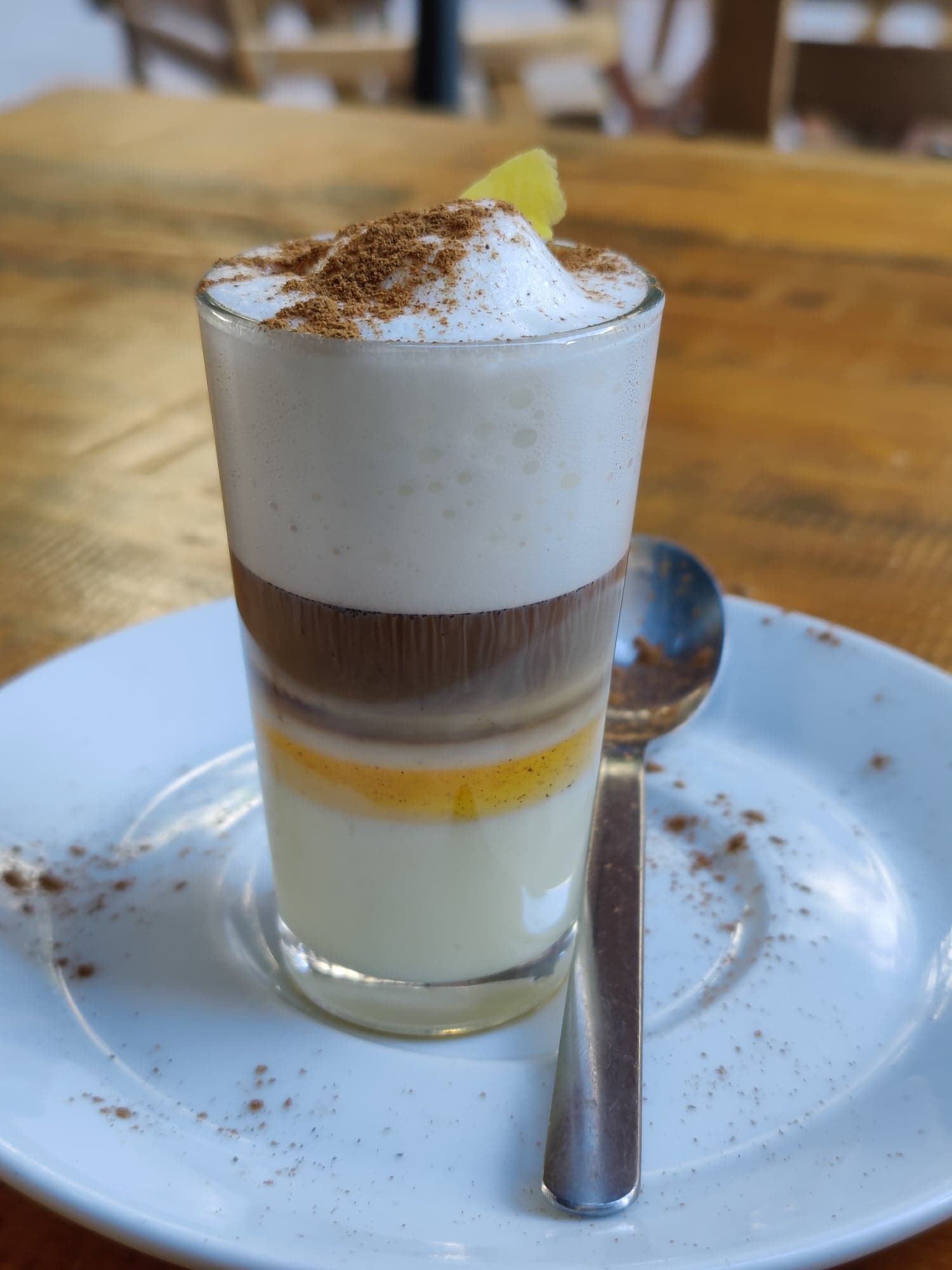 Good addresses in Gran Canaria & Tenerife
To finish, here are a few good places to eat.
Gran Canaria good address
Jamonal de Mogan in Puerto de Mogan: Spanish restaurant where local products are served. I highly recommend stopping here.
Organic Jungle: Nice place for lunch or breakfast in Las Palmas.
Tîpsy Hammock Cocktail bar & restaurant: Restaurant / bar next to the beach with a good atmosphere, situated in Playa Las Americas.
Mr India: Not local at all, but excellent Indian food in Puerto de Mogan.
Tenerife good addresses
Bloom bar & brunch Tenerife – For breakfast or lunch in Costa Adeje.
Guachinche El Cubano – Canarien typical restaurant in Puerto de la Cruz.
---
I hope this article makes you want to discover some of these Canary Islands specialities during your stay. Do you have any questions? Do not hesitate to ask me in comments.
Find also my article – 5 must-see spots on Gran Canaria.